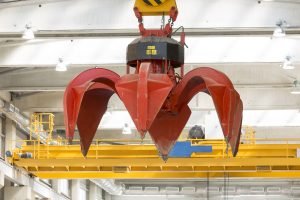 Waste-to-Energy is becoming an increasingly important way to reduce dependence on fossil fuels, landfilling, reduce greenhouse gas emissions, preserve imported fuels and grow the self-sufficiency of energy production on national level.
Živković Samardžić lawyers contributed to the Oil, Gas & Energy Law (OGEL) special issue on Waste-to-Energy.  OGEL  is a peer-reviewed academic journal covering all aspects of law pertaining to oil, gas, and energy in general. Since the first issue was published in 2003 it has gained popularity with a large number of (international) energy companies, governmental organisations, law firms, international agencies, academic and think-tank institutions in the field of energy policy and various NGOs.
The special issue on Waste-to-Energy was prepared by Prof. Kim Talus and Topi Turunen – both from the UEF Law School, University of Eastern Finland, and contains contributions from academics and practitioners from Europe, covering issues such as the legal definitions in waste-to-energy production, public acceptance of waste-to-energy operations and national overviews on waste-to-energy laws and policies. You can view the table of contents of the issue here: www.ogel.org/journal-browse-issues-toc.asp?key=68.
Živković Samardžić overview on waste-to-energy  legal regime in Serbia published in OGEL 3 (2016) Special on Waste-to-Energy (WtE) was prepared by Slobodan Kremenjak, partner, Miloš Stojković, associate, Nataša Sarić and Milena Krivokapić. For more details, any questions, or to receive the electronic off-print of the article, please contact Slobodan Kremenjak at slobodan.kremenjak@zslaw.rs, Miloš Stojković at milos.stojkovic@zslaw.rs, or any of your regular contacts at Živković Samardžić.