What is market conduct regulation?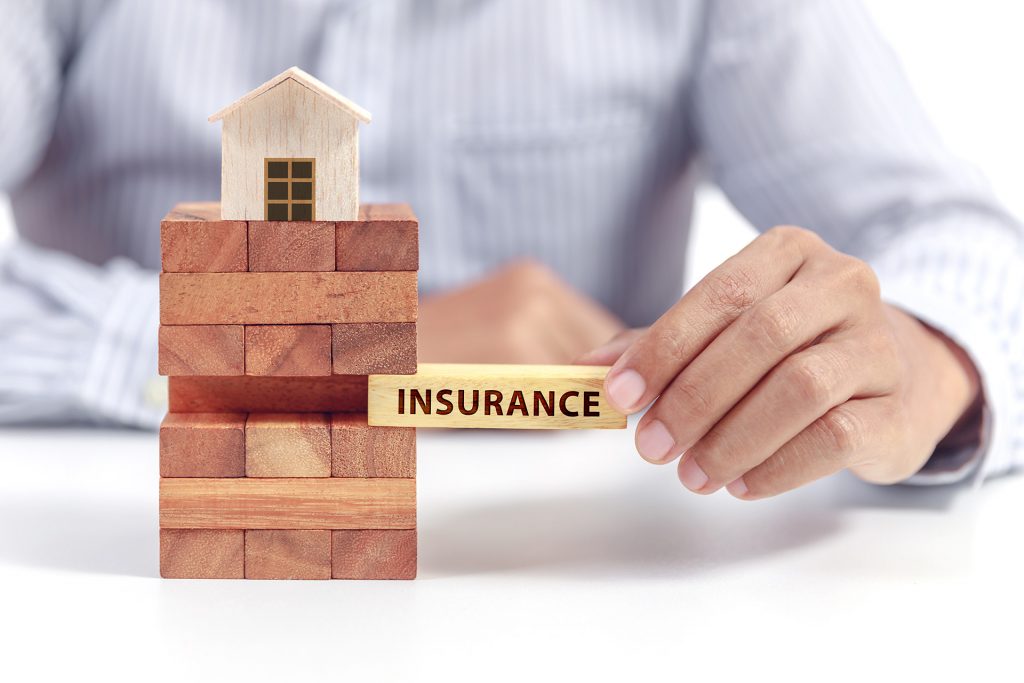 Market conduct is second pillar of ongoing regulatory reform in the EU insurance law. While the "macro-economic" quantitative and qualitative prudential requirements are addressed through the rules established by the Solvency II directive, the "micro-economic" conduct risks are addressed through rules established by the Insurance Distribution Directive.
Market conduct regulation provides supervisors with tools to assess behavior of the insurance distributors (insurance companies and intermediaries) in order to tackle consumer detriment at an early stage, rather than only react following the emergence of problems.
For insurance distributors, market conduct regulation imposes completely new and extensive "customer facing" obligations (fair treatment of the customer, acting in accordance with the client's best interest, assessing demands and needs of the customer, pre-contractual information duties, maintaining and operating effective Product Oversight and Governance policies and procedures etc.)
Market conduct requirements in Serbian Insurance Regulation
Current Serbian Insurance Law imposes three key conduct requirements:
Provide policyholder with pre contractual information mandated by the Articles 82-84 of the Insurance Law;
Maintaining effective mechanisms ensure the protection of rights and interests of the insured, policyholders, insurance beneficiaries and injured parties, (as determined by the Decision on the NBS on Manner of Protecting the Rights and Interests of Insurance Service Consumers);
Pursuing activities in accordance with law, general acts, business policies, rules of the insurance and actuarial profession, good business practices and business ethics, (which includes adopted codes of professional ethics, codes of conduct and recommendation and guidelines adopted by the Supervisor);
The Guidelines of the National Bank on minimal standards of conduct and good practice of insurance market participants – Implementation of the IDD in Serbia
The Guidelines on minimal standards of conduct and good practice of insurance market participants introduce basic concepts from the IDD. In accordance with its international obligations, Serbia will be required to implement insurance acquis including the IDD, however publication of the Guidelines by the National Banks of Serbia seems to have caught many insurance undertakings somewhat by surprise. Through adoption and publication of the Guidelines National Bank of Serbia clearly pointed out that market conduct will be one of the focuses of the supervisor in the future, and stated its expectations (what constitutes good business practice) from the market participants.
Key market conduct changes introduced by the Guideline
Knowledge and expertise – essentially this is introduction of the continuous professional training requirements from the IDD. Once IDD is fully implemented all distributors (including employees of the insurance companies) will have to attend minimum of 15 hours per year of the professional training;
General principles of market conduct – distributors should conduct fairly, professionally and in the best interest of customers, these open norms can be used to assess wide both conduct as well as internal processes and policies of the insurance distributors;
Enhanced information duties – product information document design, clear distinction between general and specific terms and conditions and pre-contractual information documents;
Marketing of insurance products – prohibition of use of incorrect or misleading promises, misrepresentation and concealment of information, usage of professional terms etc.
Product oversight and governance – perhaps the most complex and far-reaching of all requirements introduced. Insurance manufacturers are required to operate and maintain effective product oversight and government policies and arrangements which include identification of the target market, testing of insurance products and review of the products;
Focus on distribution strategies and choice of distribution channels – insurance companies will have to apply certain level of diligence when choosing distribution channel and assess whether the distributors act in accordance with the product oversight and governance policy of the manufacturer, in particular whether the product is distributed to the identified target market;
Conflict of interest rules – assessment of policies and inducements schemes both internally for employees, and externally when distributing through indirect channels;
Which departments within the insurance companies are affected?
Without doubt the new rules will have the most serious impact on compliance departments. Broad nature of the conduct rules requires from compliance departments not just to be on the outside of the business development process, but essential element in the decision making process, in particular given regulatory focus on the design and development of the new products, before they are offered on the market (identification of the target market, choice of distribution strategy etc.)
However, compliance departments are not the only one affected, and other departments should be aware, that the broad nature of the conduct rules affects them as well. HR departments should be involved regarding training and competences of the employees, risk management given the fact that conduct rules represent legal risks that need to be properly managed, product development, marketing and sale for obvious reasons, but also ultimately the managing board due to potential financial fines and significant reputational risks associated with misconduct and mis-selling.
Proper management of the new legal risks – how to adjust to the changes in market conduct rules?
Insurance companies (because they will be most significantly affected by the changes), but also other distributors who are in scope of the new rules, should begin the evaluation process of their internal policies and procedures (gap analysis) in order to assess which conduct rules will most significantly affect their daily operations, and to provide their in house lawyers and compliance departments with support and adequate information in order to better comprehend the new conduct regime.
This is particularly important given soft law nature of the Guidelines. It allows insurance companies to identify legal requirements which could be hardly attainable, overly burdensome or with little effect on overall level of consumer protection and clearly communicate issues to the state and the supervisor, before rules become "hard law".
Scope of application – who is affected by the market conduct rules?
Insurance companies, insurance agents and brokers, banks and financial leasing companies. In a brief, if you are part of the insurance distribution chain, it is very likely you will be affected by the market conduct rules.
For any additional questions regarding this topic, please follow our announcements and/or contact Nikola Filipović, nikola.filipovic@zslaw.rs, Ivan Ljubisavljevic, ivan.ljubisavljevic@zslaw.rs, or your regular contact at the Zivkovic Samardzic law office.
---
Pravila tržišnog ponašanja u srpskom pravu osiguranja
Šta su pravila tržišnog ponašanja?
Pravila tržišnog ponašanja su jedan od dva pravca reforme evropskog prava osiguranja. Dok Direktiva Solventnost II reguliše makro-ekonomska pitanja, kvalitativne i kvantitativne zahteve u vezi sa bonitetom osiguravajućeg društva, Direktiva o distribuciji osiguranja je usmerena na "mikro-ekonomska" pitanja i rizike koji se javljaju kao posledica odnosa osiguravajućeg društva prema ugovaračima osiguranja (tržišno ponašanjе).
Pravila tržišnog ponašanja daju nadzornom organu mogućnost da ispita ponašanje osiguravajućeg društva (i drugih distributera osiguranja), odnosno njihov odnos prema klijentima, sa ciljem da preventivno deluje i spreči nastanak neželjenih situacija u kojima korisnici osiguranja mogu biti oštećeni, umesto da samo reaguje na neželjene sitaucije nakon što se dogode.
Za distributere osiguranja, pravila tržišnog ponašanja nameću poptuno nove, opsežne i sveobuhvatne obaveze u njihovom kontaktu i odnosu sa ugovaračima osiguranja i osiguranicima (fer pošten i transparentan odnos prema klijentima, postupanje u skladu sa najboljim interesima klijenta, procena zahteva i potreba klijenta, informisanje klijenata pre zaključenja ugovora) ali isto tako i nove organizacione zahteve (usvajanje i sprovođenje efikasne politike nadzora i upravljanja prozvodima).
Pravila tržišnog ponašanja u Zakonu o Osiguranju
Zakon o osiguranju propisuje tri ključne obaveze koje potpadaju pod pravila tržišnog ponašanja:
Članovi 82-84 Zakona o osiguranju propisuju obavezu predugovornog informisanja ugovarača osiguranja;
Član 15 Zakona o osiguranju propisuje obavezu obezbeđenja zaštite prava i interesa osiguranika, ugovarača osiguranja, korisnika osiguranja i trećih oštećenih lica, (ove obaveze detaljnije su propisane Odlukom NBS o načinu zaštite prava i interesa korisnika usluge osiguranja);
Član 19 Zakona o osiguranju propisuje obavezu obavljanja delatnosti u skladu sa zakonom, opštim aktima, aktima poslovne politike, pravilima struke osiguranja i aktuarske struke, dobrim poslovnim običajima i poslovnom etikom, (što obuhvata usvojene kodekse profesionalne etike, kodekse i pravilnike ponašanja kao i preporuke i smernice usvojene od strane nadzornog organa);
Smernica Narodne Banke Srbije o minimalnim standardima ponašanja i dobroj poslovnoj praksi učesnika na tržištu osiguranja – prvi korak ka implementaciji Direktive o distribuciji osiguranja u Srbiji
Smernica Narodne Banke Srbije o minimalnim standardima ponašanja i dobroj poslovnoj praksi učesnika na tržištu osiguranja uvodi po prvi put u pravni život osnovne koncepte i pojmove iz Direktive o distribuciji osiguranja. U skladu sa međunarodno preuzetim obavezama, Srbija ima obavezu da uskladi svoje propise sa direktivama EU iz oblasti prava osiguranja, uključujući i Direktivu o distribuciji osiguranja, međutim čini se da je objavljivanje smernica od strane NBS zateklo mnoga osiguravajuća društva nespremnim. Kroz usvajanje i objavljivanje Smernica Narodna Banka Srbije je jasno stavila do znanja da će pravila tržišnog ponašanja biti jedan od fokusa nadzora u narednom periodu, i definisala svoje viđenje dobrih poslovnih praksi na tržištu osiguranja.
Ključne promene koje Smernica donosi:
Znanje i stručnost – suštinski ovo je prvi korak u uvođenju obaveze kontinuiranog profesionalnog usavršavanja za zaposlene u osiguravajućim društvima. Direktiva predviđa obavezu, najmanje 15 sati godišnje kontinurane obuke za sve distributere (uključujući i zaposlene u osiguravajućim društvima);
Opšti principi tržišnog ponašanja – od distributere sa zahteva fer i pošteno poslovanje u najboljem interesu korisnika. Ove opšte norme mogu služiti kao osnova za procenu kako neposrednog odnosa prema korisnicma, tako i za ocenu internih procesa i politika distributera osiguranja;
Predugovorno informisanje – predlog dokumenta predugovornog informisanja, povlačenje jasne razlike između opštih i posebnih uslova osiguranja i obaveze predugovornog informisanja;
Oglašavanje – zabrana upotrebe netačnih obećanja ili informacija koje dovode u zabludu, pogrešnog predstavljanja informacija ili prikrivanja informacija, upotrebe profesionalnih izraza itd.;
Nadzor i upravljanje proizvodima osiguranja – verovatno najkompleksniji i najdalekosežniji od svih zahteva. Proizvođači osiguranja (a to su osiguravajuća društva i pod određenim uslovima posrednici osiguranja) imaju obavezu da uvedu i sprovode efikasnu politiku nadzora i upravljanja proizvodima osiguranja, što uključuje pitanja identifikacije ciljnog tržišta, testiranje proizvoda osiguranja kao i postupake korigovanja;
Regulatorni fokus na distributivne strategije i izbor kanala prodaje – osiguravajuća društva moraju pažljivo odabrati prikladni distributivni kanal i analizirati da li distributeri koje su odabrali postupaju u skladu sa politikom nadzora i upravljanja proizvodima, naročito da li se proizvod plasira identifikovanom ciljnom tržištu;
Pravila o sukobu interesa – obuhvataju kako direktnu tako i indirektnu prodaju. Od osiguravajućih društava se očekuje da procene kako interni (za zaposlene) tako i eksterni (za distributere) programi stimulacije i naknade mogu uticati na interese klijenata;
Na koja odeljenja u okviru osiguravajućeg društva će nova pravila najviše uticati?
Bez sumnje, nova pravila tržišnog ponašanja najviše će opteretiti (već veoma opterećena) odeljenja za usklađenost poslovanja. Priroda pravila tržišnog ponašanja takođe znači da odeljenja za usklađenost poslovanja više ne mogu biti na marginama poslovnog procesa, već da se moraju transformisati u jedan od ključnih faktora prilikom donošenja poslovnih odluka, naročito imajući u vidu novi regulatorni fokus na dizajn osiguranja pre nego što se proizvod uopšte ponudi osiguranicima na tržištu.
Međutim neće se samo odeljenja za usklađenost poslovanja pred izazovom. U proces usklađivanja trebala bi biti uključena i HR odeljenja, usled zahteva usmerenih na razvoj kompetencija i obuku zaposlenih, sektor za upravljanje rizikom usled činjenica da pravila tržišnog ponašanja predstavljaju nove pravne rizike koji zahtevaju kvalitativnu ocenu, sektori prodaje, marketinga i razvoj proizvoda iz očiglednih razloga, ali isto tako i izvršni odbor u krajnjoj instanci zbog potencijalnih finansijskih sankcija i reputacionih posledica koje mogu nastati usled nepoštovanja pravila tržišnog ponašanja.
Upravljanje novim pravnim rizicima – kako se prilagoditi izmenama u pravnom okviru?
Osiguravajuća društva (zato što nova pravila najviše utiču na njih), ali isto tako i drugi distributeri, trebali bi da se upuste u procenu svojih internih politika i procedura (gep analiza) kako bi ocenili koja će pravila tržišnog ponašanja najviše uticati na njihovu svakodnevnu delatnost i poslovanje (zavisno od portfolia, distributivnih kanala, prodajne mreže, već usvojenih politika i internih akata), kao i da svojim pravnicima i odeljenjima za usklađenost pruže podršku kroz adekvatne informacije i obuke o novim pravilima, u skladu sa strateškim (forward-looking) pristupom i evolucijom uloge sektora usklađenosti u poslovnim procesima.
Ovo je naročito važno imajući u vidu pravnu prirodu Smernica. Osiguravajuća društva imaju priliku da identifikuju obaveze koje se teško mogu sprovesti u praksi ili jednostavno premalo doprinose nivou zaštite ugovarača osiguranja i osiguranika, da zauzmu stav po pitanju onih obaveza koje mogu biti suviše veliko opterećenje za indsutriju osiguranja pre nego što takve obaveze postanu deo zakona.
Domašaj primene novih pravila – na koga se odnose nova pravila tržišnog ponašanja?
Nova pravila tržišnog ponašanja odnose se na osiguravajuća društva, zastupnike i posrednike osiguranja, banke, davaoce finansijskog lizinga. Ukratko rečeno, ukoliko je subjekat deo lanca distribucije osiguranja, deo ili većina novih pravila tržišnog ponašanja će se primenjivati i uticati na poslovanje.
Za sva dodatna pitanja u vezi sa ovom temom, pratite naše objave, i/ili kontaktirajte Nikolu Filipovića, nikola.filipovic@zslaw.rs, Ivana Ljubisavljevića, ivan.ljubisavljevic@zslaw.rs ili vaš redovan kontakt u Advokatskoj Kancelariji Živković Samardžić.