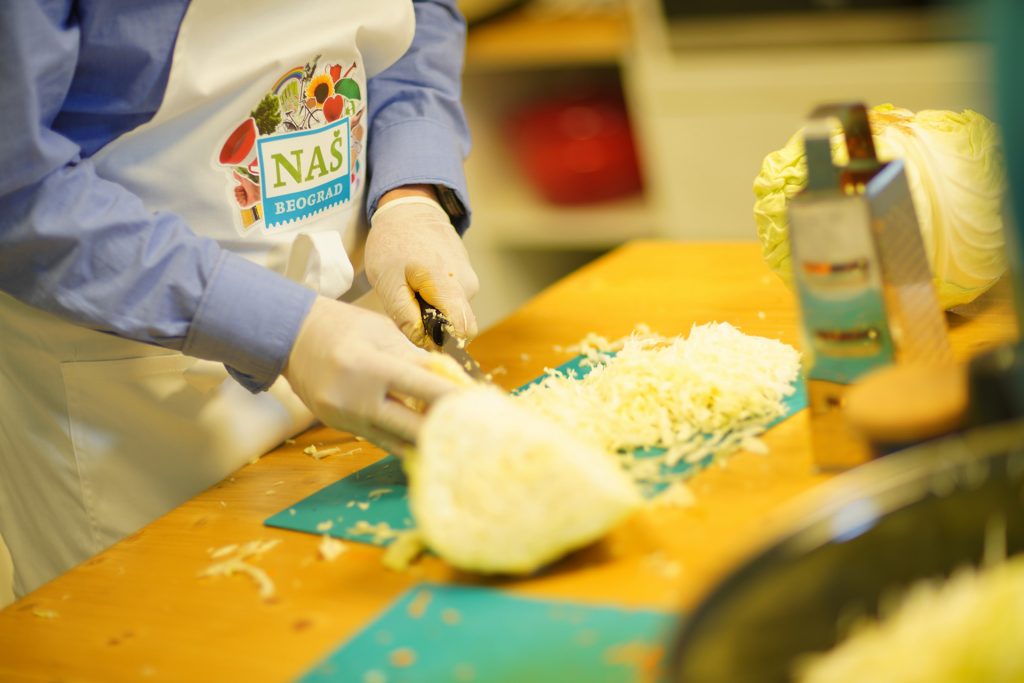 Belgrade, December 1, 2020 – Ever since the introduction of the value added tax (VAT) in Serbia sixteen years ago, VAT has also been collected on food donations. According to data from 2018, almost 500,000 people in Serbia are not able to meet basic living needs, including food, and the levying of VAT on food donations makes it even harder to help these people.
The abolition of VAT in Serbia would increase food donations by nearly 160 million dinars and would total almost 700 million dinars annually. This would provide approximately 1.2 million additional meals in soup kitchens per year. The proposal is supported by 88% of the population of Serbia according to the survey from September and October 2020.
Therefore, the members of the Coalition for Giving submitted a proposal to the Ministry of Finance to abolish the VAT on food donations before the food expiration date through the new Draft on Amendments to the Law on VAT. The proposal is based on best European practices and EU guidelines. Twenty out of 27 EU countries do not charge VAT on donated food. Additionally, according to the UN Food and Agriculture Agency, by-products of food destruction are one of the biggest air pollutants and have a 8% share in the total greenhouse gas emissions at the global level.
"Given that almost half a million people in Serbia cannot meet basic living needs and that the destruction of food is harmful to the environment, we recommend that VAT on food donations should be abolished. Currently, it is cheaper for companies to wait for the food to expire and destroy it without paying VAT, instead of donating it while the food is still good for use," the Coalition said.
Amendments to the Law on VAT would create an opportunity for companies to donate food worth hundreds of thousands of euros to the most vulnerable citizens and contribute to the fulfillment of the United Nations' sustainable development goals, to which Serbia is committed.
Members of the Coalition for Giving – Ana and Vlade Divac Foundation, Trag Foundation, Smart Kolektiv, Catalyst Balkans, Serbian Philanthropy Forum and Forum for Responsible Business submitted the proposal based on the analysis of a cost-benefit analysis of abolishing the obligation to pay VAT in Serbia conducted within Framework for Giving project implemented by the Coalition for Giving and funded by the USAID.
For more information, please contact Miljana Kercu via email at miljana.kercu@divac.com or via phone at +381 62 79 77 46. or more information about the analysis, please contact Milica Miskovic via email at milica@smartkolektiv.org.
Furthermore, you can contact Kruna Savović, Nataša Sarić, Igor Petronijević for more legal information about the Coalition for Giving is calling for the abolition of VAT on food donations or any regular contacts at Živković Samardžić law office.