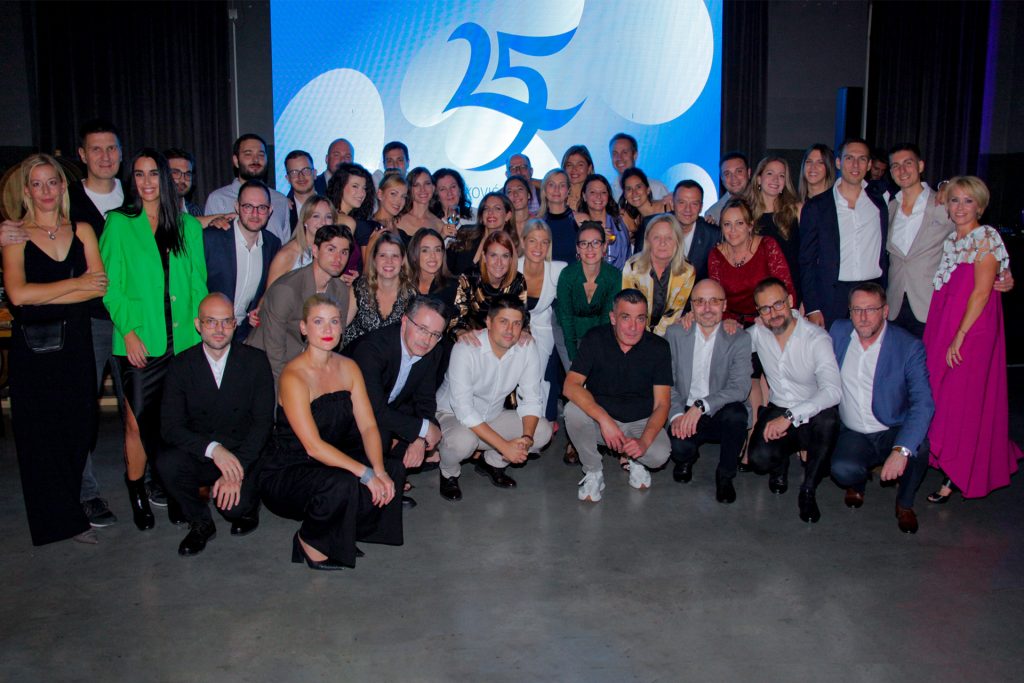 Živković Samardžić celebrates its 25th anniversary. For a quarter of a century, we have been committed to providing exceptional legal services to our clients, which positioned our law firm as one of the leading law firms on the market. Since our beginnings in 1998, when two partners had practice in media, telecoms, insurance litigation, and a few more areas, our legal firm has grown into a full-service practice, counting over 40 lawyers, endorsed with the highest rankings in several practice areas by the world's leading legal directories and highly respected by the clients, peers and in the community. This milestone is a testament to our dedication and commitment, but it is also a firm foundation for the years to come – and this is only the beginning.
To celebrate this significant jubilee, an event has been organized on October 6th at Barrel House in Belgrade. Živković Samardžić partners, associates, and staff members were joined in their celebrations by alumni, colleagues, and friends from well-respected law offices, business hubs, associations, members of the academia, and executives from a number of our clients, as well as the representatives of the civil society that the firm provided advice to. The sparkle to our celebration was the attendance of our dear colleagues from RIVET:NET, a network that Živković Samardžić is a founding member and that gathers leading independent law firms in the region aimed at providing comprehensive legal support across several jurisdictions.
"Our success is rooted in the trust and confidence our clients have placed in us over the years and the hard work that all our team put into the firm. We will keep servicing our clients with even more passion, integrity, and excellence, and I have no doubt that we will see each other at the celebration of the 50th anniversary ", said Nebojša Samardžič, our founding partner.