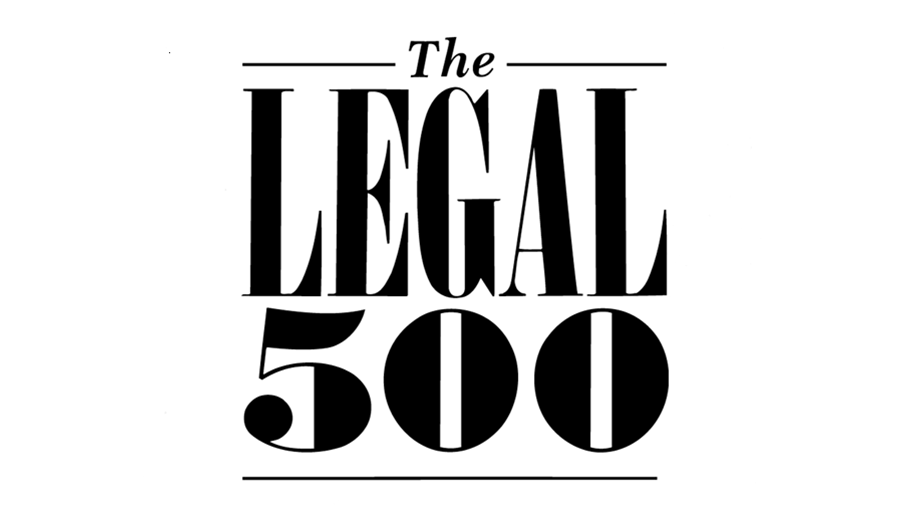 Živković Samardžić is humbled and proud of our rankings in the Legal 500 Europe, Middle East & Africa 2023 directory. The firm has been ranked across diverse set of practice areas and our partners recognized as professional and well organised lawyers with extensive knowledge and analytical skills.
Miloš Milošević, Partner has been recognized as a Leading Individual, and Ivan Ljubisavljević, Partner as a Next Generation Partner, for their Dispute Resolution work.
Živković & Samardzić Law Office's lawyers "regularly represents domestic and foreign clients from the banking, media, telecoms and pharma sectors. In addition to its track record in heavyweight commercial disputes before the Serbian and Montenegrin courts, the group appears in investment treaty arbitration.
The client base comprises several domestic business banks and large insurance companies, while the team's experience extends to enforcement, restructuring, reorganisation and insolvency proceedings." Some of the client testimonials include following: "A strong and cohesive team that collaborates well across specialised areas, which benefits clients," with "Each lawyer is a highly professional individual with ability to handle high-priority cases, regardless of the complexity," stating that "The team is knowledgeable, experienced and easily accessible."
Ana Popović, Partner has been recognized as a Next Generation Partner and Danka Draško as a Rising Star for their Employment work and their team praised for being particularly active in advising on redundancies, management reorganisations, union negotiations, employment dispute resolution and executive terminations.
The employment team, which also consists of the great lawyers Jovana Jovanović and Marko Leković "has developed a strong reputation for handling redundancies, reorganisations, union negotiations, and employment disputes and executive terminations. It also assists with amendments of work conditions, disciplinary procedures, and immigration law." The Legal 500 directory quotes some of the client testimonials, according to which "A very knowledgeable employment team that has a very studious, systematic, and comprehensive approach to complex matters," with "Enviable experience and sufficient resources to respond in a timely and efficient manner to any client request. Knowledge, professionalism and systematic attitude."
Other ranked practice areas include Commercial, Corporate and M&A and Competition.
Commercial, Corporate and M&A team is described as the one that consistently handles complex business transactions, as well as providing strategic corporate advice to both national and international commercial, financial and industrial enterprises in Serbia. Jointly heading up the group are Partners Branislav Živković, who is cross-border transactions expert, Nebojša Samardžić whose expertise covers privatisations, joint ventures, M&A and TMT-related transactions, and "outstanding lawyer" Igor Živkovski and another key partner Sava Pavlović. According to some of the quoted client testimonials, the team consists of "Individuals who are very knowledgeable, talented and passionate about their work," with "Openness and trust, and the engagement and commitment of the team are extraordinarily high."
Živković Samardžić Competition practice is described as a "very commercially focused team that has longstanding experience in advising on merger notifications." The competition team has substantial experience of handling local Serbian and regional filing procedures for complex, multi-jurisdictional mergers in the electronic communications, broadcasting, energy and financial services sectors. Directory quotes client testimonials as follows: "The team comprises members who are professionals in different areas, and each team member is highly dedicated to providing the best and most effective solutions for its clients," as well as "Fully dedicated to networking – regularly present at meetings held by international networks and chambers, which allows the firm to have a regional approach when providing legal services. This also allows it to provide services abroad for clients – very reasonable billing policy too." Practice head, Slobodan Kremenjak, Partner is lauded for having "the track record which includes a number of landmark competition cases."
The Legal 500 is an independent guide, where firms and individuals are recommended purely on merit, considering various factors such as capabilities of the team and the law firm in general, the complexity and the variety of the performed work, with a great emphasis on client feedback.