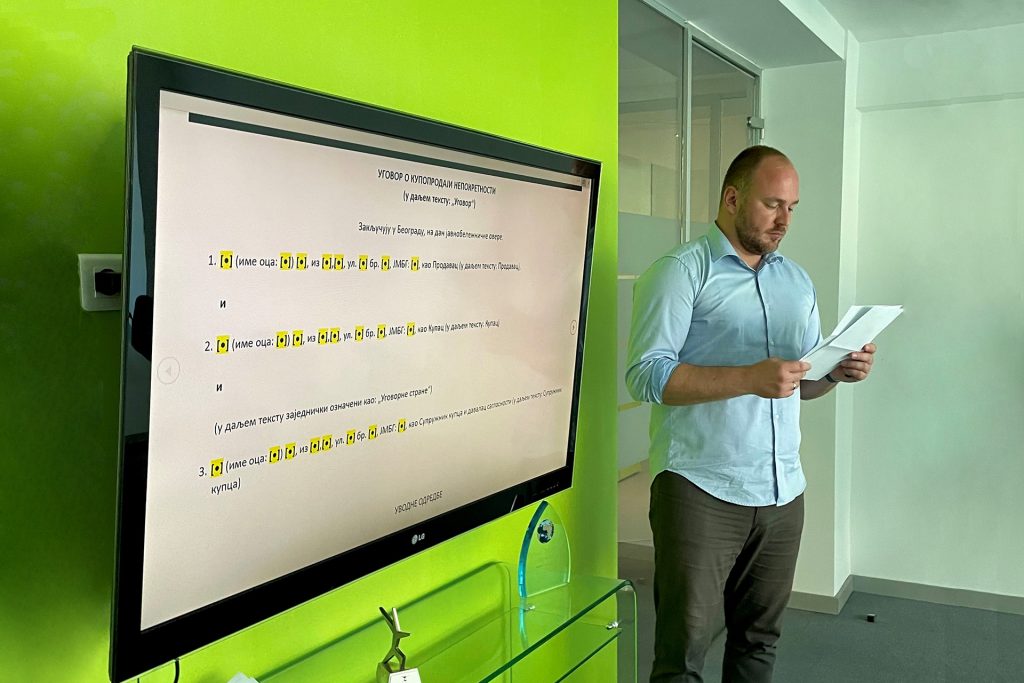 In order for our younger colleagues to get a better grasp of the real estate basics, Miroslav Živanović, associate from our Real Estate & Construction department, held an internal workshop "Real Estate 101" with a topic: "Real Estate Sale and Purchase procedure".
This workshop was held to simplify the complexity of transfer of property rights in general, indicate potential possibilities during negotiations, explain the basics of concluding SPA and tax procedures related to real estates and to emphasize common problems in practice.
At the end of every workshop, the presentation is followed with a Q&A session, aiming to help our younger colleagues improve their understanding of the topic, which will help them in preparations for the bar exam.
If you are interested in learning more or have questions regarding this topic, please contact our lawyers from Real Estate & Construction department, Uroš Đorđević, partner (uros.djordjevic@zslaw.rs), Srđan Zerdo, senior associate (srdjan.zerdo@zslaw.rs), Miroslav Živanović, associate (miroslav.zivanovic@zslaw.rs).
Also, if you are interested in working in an inspiring environment, where you can learn from some of the best lawyers in this field, cooperate with renowned clients, and have experienced colleagues to support you, feel free to send us your CV at: job@zslaw.rs.