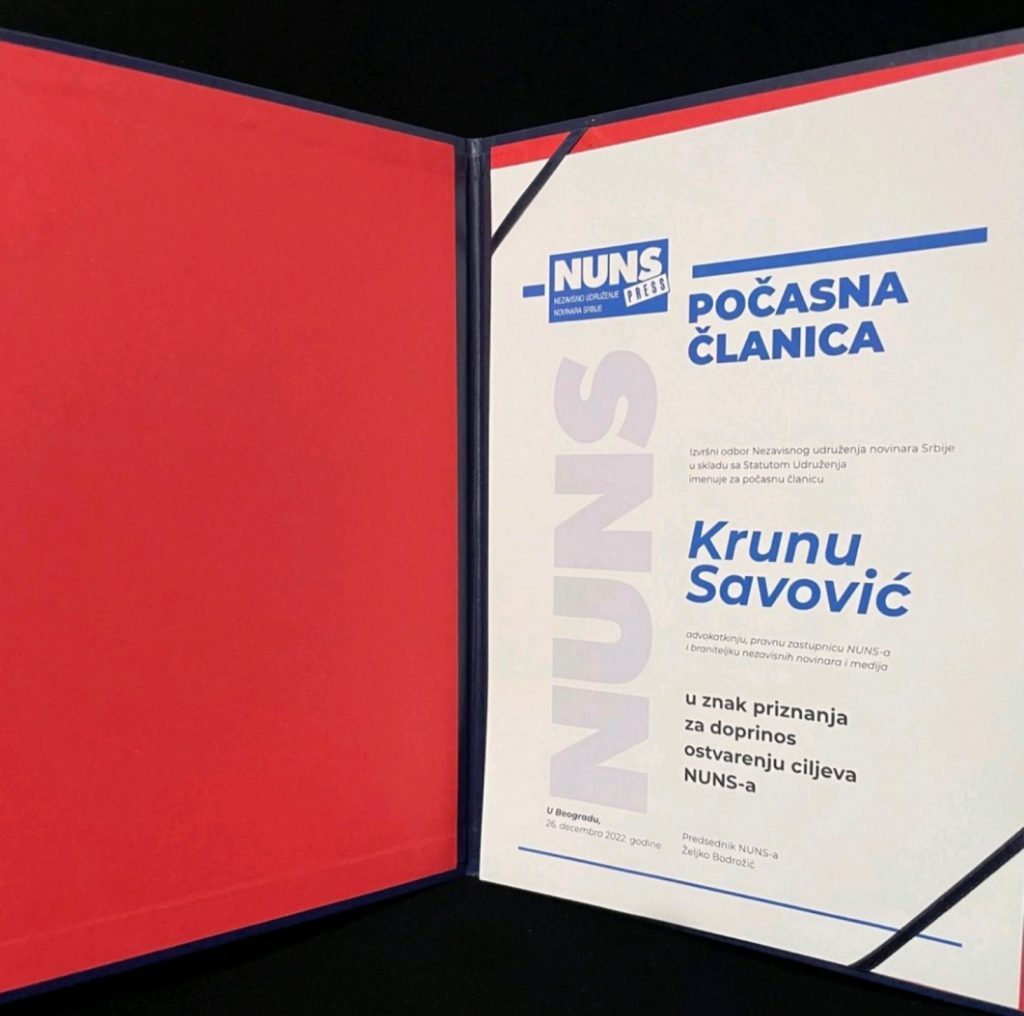 Kruna Savović, Živković Samardžić Technology, Media, and Telecommunications Partner and the Head of Media Litigation is elected as an honorary member of the Independent Association of Journalists of Serbia – IJAS (NUNS).
Honorary members of IJAS (NUNS) are distinguished individuals, proven friends of IJAS, who work in domestic and foreign media organizations, scientific, cultural and sports institutions, non-governmental and governmental organizations and associations, universities, business companies, diplomatic missions, who contribute with their actions achieving the goals of IJAS. Honorary members are appointed by the executive board of IJAS.
Exceptional commitment to work makes Kruna a great lawyer who tries in every way to make society better, a friend who tries to help and understand people and their needs above all. That is why she is an honorary member of the great IJAS (NUNS) society.
Kruna is with Živković Samardžić since 2008. She specializes in Media Law and Intellectual Property. From the very beginning of her professional career, Kruna Savović has actively contributed to the initiatives advocating the struggle for a better society through participation in various humanitarian, cultural, philanthropic and socially-responsible campaigns and projects. Kruna is a trusted advisor to a number of national broadcast, print and on-line media and their associations. She is also an experienced media and intellectual property litigator. During her career, as Head Živković Samardžić Media Litigation practice, she led and participates in media strategy projects and was responsible for the implementation of the cases connected to Technology, Media and Telecommunications.