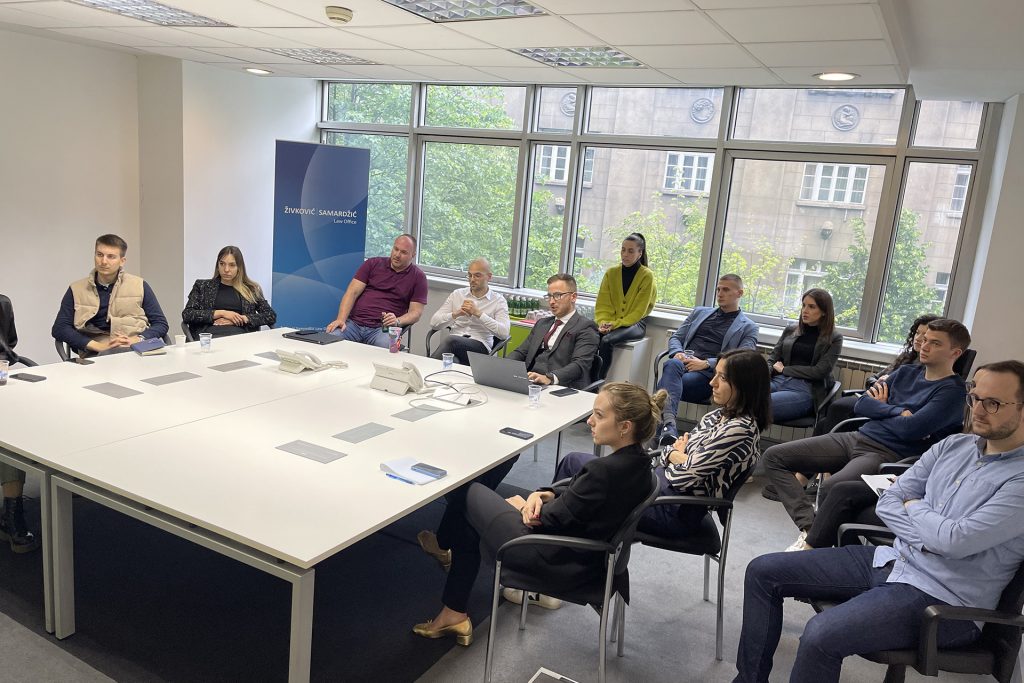 In order to bring closer real estate matters, Srđan Zerdo, senior associate, held a workshop named "Real Estate 101".
This workshop introduced the concept of KnWeb, e-register for properties, as the fastest way to gain information about some properties. Srđan Zerdo explained step by step the meaning of every element of KnWeb, emphasizing the most common mistakes made in practice.
The second part of the workshop provided insights into the necessary steps involved in constructing a building in the Republic of Serbia. Despite the complexity of building regulations and requirements in this field, there are common phases that every construction project must undergo.
At the end of every workshop, the presentation is followed with a Q&A session, aiming to help our colleagues improve their understanding of the topic, which will help them prepare for the bar exam.
If you are interested in learning more or have questions about this topic, please contact our lawyers from Real Estate Department, Uroš Đorđević, partner (uros.djordjevic@zslaw.rs), Srđan Zerdo, senior associate (srdjan.zerdo@zslaw.rs), Miroslav Živanović, associate (miroslav.zivanovic@zslaw.rs).
However, if you are interested in working in an inspiring environment, where you can learn from some of the best lawyers in this field, cooperate with renowned clients, and have experienced colleagues to support you, feel free to send us your CV at: job@zslaw.rs.