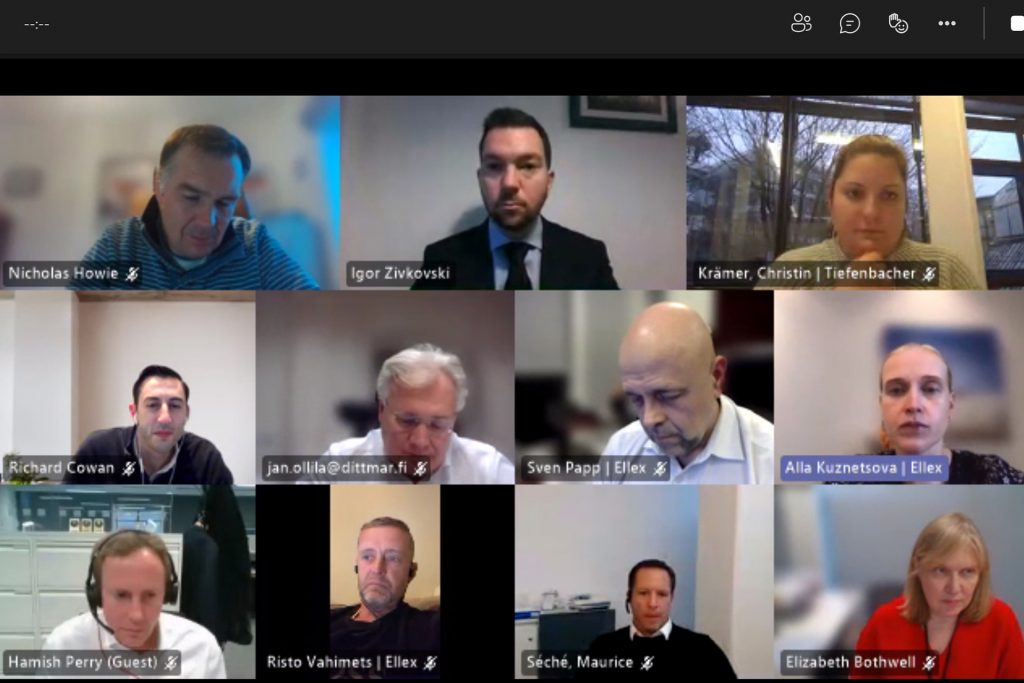 Živković Samardžić Law Office is a proud member of the Association of European Lawyers (AEL), which was founded in 1988 with the object of providing readily available expert legal services across Europe. AEL was originally established by the combining of resources of five leading law firms in the UK, following which a non-exclusive network of correspondent firms throughout Europe was developed, offering a broad range of legal services for business, with high standards of care and efficiency. More than 40 member firms have been working together for years and building links to make a network which can rival the best.
On November 11, 2021 AEL organized virtual meeting of the M&A Special Interest Group to discuss latest trends in M&A, restructuring and insolvency practice areas, with participants from different member firms in attendance.
Igor Živkovski, Živković Samardžić Corporate and M&A Partner, had an opportunity to elaborate on M&A transactions in Serbia's banking sector, with particular focus on an ongoing significant banking sector consolidation. After a brief description of the legislation that shapes M&A activity in this sector, the presentation shifted to the state authorities in charge of the mergers between banks. The local banking market, whether consolidated to fully meet the needs of Serbian citizens or not, truly represents an exciting blend of different banking cultures. Igor stated that despite several mergers and acquisitions among commercial banks operating in Serbia, it could be concluded that Serbia's banking sector still has potential for further consolidation.
Živković Samardžić Law Office is grateful to AEL for bringing together expert lawyers across member firms, to speak about notable transactions that could mark a trend across Europe.