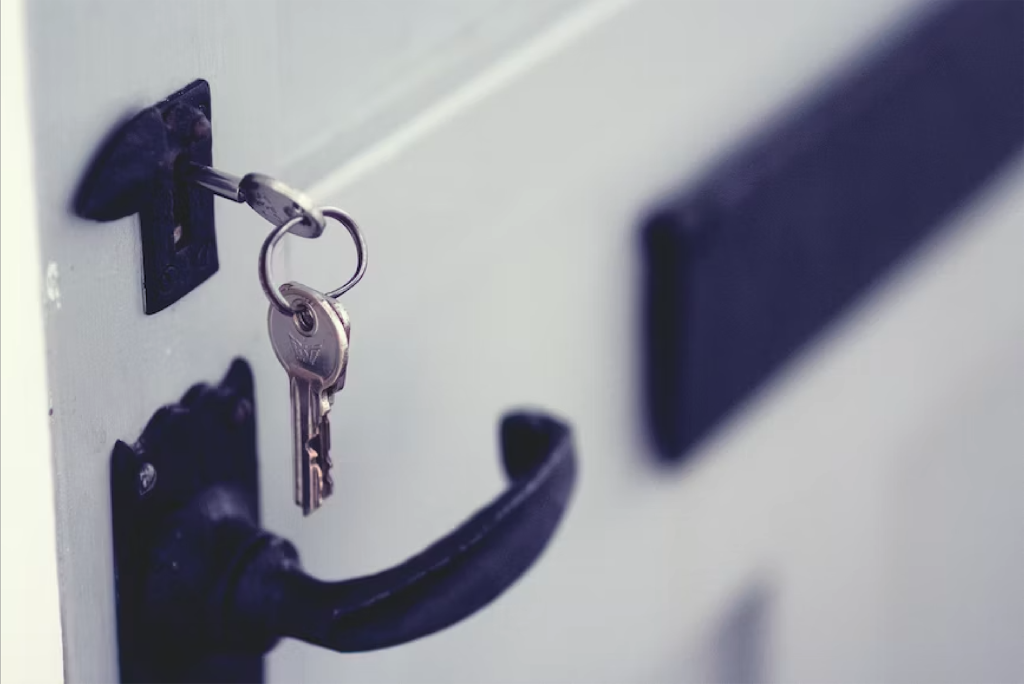 Concluding a Lease Agreement, regardless of whether it is commercial or residential, is not as easy as people are led to believe. Both commercial and residential leases represent legally binding agreements made between a lessor and a lessee, by which the lessee is entitled to use the leased real estate for a certain period of time, for an agreed fee. Commercial property lease refers to leasing business premises, warehouses, mall stands, etc., for various business purposes, while the residential property lease Is reserved for leasing apartments and houses for residential purposes.
One may argue that the commercial and residential leases are both the same and that the only difference is the subject of the lease. However, although the essence of these agreements is the same, commercial property lease agreements come with much more complex lease terms and a need for greater legal protection.
Complexity of the commercial property lease agreements is reflected in duration of the lease, necessity of a due diligence before signing the agreement, indexation and changes of the rent amount, rent free periods, subleasing, maintenance costs and similar expenses, investing in business premises (for e.g. remodeling or renovating), security deposit and other means of security, termination of the agreement, enforceability clauses and many other formalities which are not typical for residential property lease.
Therefore, this article is written to help people to get a grasp of the complexity of a commercial and residential lease and understand all the implications of such lease agreements, while answering a few important questions.
Why do I need a legal Due Diligence before signing the Lease Agreement?
You found suitable business premises or apartment and you want to lease it. Now what?
Beyond a standard search at the land registry, most people don't thoroughly inspect the status of the real estate, i.e., conduct a proper Due Diligence, before signing a Lease Agreement. Although Due Diligence is just a commonly used phrase in most property related transactions, it is greatly overlooked in practice. The key objective of Due Diligence is to thoroughly inspect every relevant aspect of the prospect real estate, ownership rights or other rights, change of ownership, ongoing judicial/extra judicial procedures, initiated administrative procedures, registered encumbrances, limitations, etc.
Besides that, the most important part of a Due Diligence is to make sure that all contracting parties thoroughly read and completely understand all provisions and potential ramifications of such legal agreement before signing.
Therefore, it is highly advisable that before signing any Lease Agreement, every prospect lessee engage an attorney at law, specialized in real estate matters, in order to conduct a legal Due Diligence to fully inspect the real estate.
Once the Lease Agreement is signed, it may be too late to negotiate additional or better terms.
Are negotiations necessary?
Negotiating a good lease term is vital to the success of your business. Usually, the lessor or lessor's attorney at law will have prepared Lease Agreement (template) that contains terms and conditions that are acceptable to the lessor. However, do such terms suit your needs as a lessee? If the lessor offers you an already prepared Lease Agreement it doesn't mean that it's not negotiable. Rent amount, dynamic of payment, indexation, future changes, rent free periods, maintenance and operating expenses, termination of the agreement, enforceability clauses, options to renew, etc., can all be negotiated with the lessor.
This is especially important if the lessee wants to invest his own funds to remodel or renovate the real estate to suit his business or residential needs. Besides that, termination of the Lease Agreement is particularly important and is often overlooked. Most lessors will predict that they can unilaterally terminate the Lease Agreement at any time without a specific cause, while the lessee won't be able to do such thing without other party's responsibility for termination. Premature termination without justifiable cause would often be secured with contractual penalties and therefore termination of such an agreement could be costly.
Negotiations could require you to go back and forth with the other party, which in some cases can last up to a few weeks. Be prepared to allocate sufficient time to negotiate and most importantly, do not be pressured into signing a lease without first seeking legal advice because just one mistake could cost you in the long run.
To summarize everything, in order to negotiate a good deal for your business or residential purposes you must always seek legal advice from your attorney at law, be clear on your financial bottom line before you start negotiating, allow sufficient time to consider the terms and conditions of the lease to identify what is acceptable for you, ensure that everything discussed and agreed is put in writing (for e.g. via e-mail), always anticipate changes in the future, leave your emotions at home and be prepared to walk away from negotiations if necessary.
Does the Lease Agreement have to be in writing? Aren't oral agreements valid?
Although positive regulations of the Republic of Serbia don't prescribe the form in which the Lease Agreements must be concluded, business practice and modus operandi of legal entities in Serbia is that the writing form of the commercial lease agreement is a necessity, mainly as the basis for the payment of the rents, determining tax obligations and required accounting purposes.
Oral agreements are more common in the residential lease sphere due to the lesser complexity of the agreement. Although Law on Housing and Maintenance of Buildings ("Official Gazette of RS", no. 104/2016 and 9/2020) prescribe that residential lease agreements should be concluded in writing, such a provision is not imperative in nature and was given for the reason of reporting the lessee to the manager of the housing community so that the lessee could participate in the costs of maintenance and management of the building.
Furthermore, it's very hard, sometimes impossible, to legally enforce an agreement that hasn't been made in writing. If in such situations the dispute is taken to court, you will need more evidence, including proving your rights with witnesses and other documentation, which will significantly reduce your chances of winning that dispute. Another important reason for concluding a Lease Agreement in writing is for determining the rent income tax, which would be much easier to implement if you have a written Lease Agreement.
Having that in mind, a verbal agreement between the lessor and the lessee is sufficient, however is that the best way to conclude such an important agreement which will possibly last you for many years?
What is the enforceability clause?
No matter how the mutual relations between the lessor and the lessee are great at the moment of the conclusion of the Lease Agreement, no one can foresee problems (for e.g., disturbed relations) in the future. What if the lessee simply doesn't want to move out of the business premises or the apartment after the lease is terminated? Do you really need to file an eviction lawsuit and come to terms with the fact that the judicial procedure will last for a few years?
Of course not. There is a much easier and efficient way.
It's highly advisable that the lessor always predict enforceability clause in the Lease Agreement and solemnize it before the notary public. By doing so, the Lease Agreement will be legally enforced, and therefore it can be registered in the real estate cadaster records. More importantly, if the Lease Agreement is terminated, or cease to exist, and the lessee won't move out of the leased property, lessor can just initiate the enforcement procedure before the competent public bailiff, without the need to initiate judicial procedure before the competent court that will last for years.
As you may see, only one small clause in the Lease Agreement and negligible costs of the public notary regarding the solemnization of the agreement can make a huge difference and save you years of court proceedings and judicial costs.
Who is responsible for repairs and maintenance?
Commercial and residential lessees have an obligation to maintain leased premises in a reasonable condition. A commercial lessee is responsible for most smaller repairs and maintenance works, while the lessor maintains the physical condition of the building (walls, roof, foundation, etc.) and shared areas of the building. This also includes repair of structural and major component parts of the leased premises, as well as any replacements that would be considered capital expenditures.
On the other hand, residential lessee has fewer repair and maintenance duties than the commercial lessee and should always notify the lessor when repair and maintenance works are necessary.
Notwithstanding the above-mentioned, repair and maintenance works are in most cases negotiable and therefore contracting parties should always be careful to clearly apportion these responsibilities in the Lease Agreement to avoid any ambiguity.
Prospective lessees should always read carefully and clarify any doubts regarding clauses dictating who pays for these maintenance and repair costs for common areas, heat, water, elevator, and air conditioning, plumbing, electrical wiring, equipment, and machinery, pest control, damages caused by pest infestations, damages from fire and other natural disasters.
Do I have to pay taxes as well?
Leasing real estate can be a lucrative business, especially if you own a property in one of the more "expensive" locations in the city. When renting real estate, you are obliged to pay taxes, that may differ depending on whether the lessor and lessee are natural person or legal entity and whether it is in the VAT system.
When the real estate is leased by a legal entity or an entrepreneur (who is obliged to have business records) which are not in the VAT system, there is no obligation to pay tax for renting. In such situations, profit is considered the income of the legal entity, i.e., the entrepreneur, and is taxed as profit at the end of the year. On the other hand, if a lessor is a legal entity or an entrepreneur in the VAT system, there is an obligation to pay tax at the general rate on the lease of real estate. There is an exemption prescribed by the Law on Value-Added Tax of the Republic of Serbia in the situation when a natural person leases real estate for residential purposes from the legal entity in the VAT system. In that case, that legal entity has the right to tax exemption without the right to deduct previous tax.
When the lessor is a natural person, he is liable for real estate income tax. The tax rate on income from real estate is 20% of gross income, minus the standardized expenditures of 25%. Lessor is obliged to submit a tax return to the Tax Administration on the territory of which the leased real estate is located, within 30 days from the date of income realization.
Besides that, it's often agreed that when concluding the Lease Agreement, the lessee will make a deposit to the lessor in case of eventual damage. For receiving the deposit, the lessor is not obliged to pay tax. However, if the lessor and the lessee agree that the amount of the deposit will be used as compensation, or part of the compensation for a certain period, the lessor will be obliged to calculate and pay tax on that basis. We hope this article was helpful and that you got at least a grasp of the complexity of commercial and residential lease agreements. For more information regarding the commercial and residential leasing, as well as complete legal assistance in this regard, please feel free to contact our lawyers Uros Djordjevic (uros.djordjevic@zslaw.rs), Srdjan Zerdo (srdjan.zerdo@zslaw.rs), and Miroslav Zivanovic (miroslav.zivanovic@zslaw.rs).
---
Komercijalni i stambeni zakup: korisne smernice
Zaključivanje Ugovora o zakupu, bez obzira na to da li je komercijalni ili stambeni, nije tako lako kao što deluje. I komercijalni i stambeni zakup predstavljaju pravno obavezujuće ugovore zaključene između zakupodavca i zakupca, na osnovu kojih zakupac ima pravo da koristi nepokretnost koja je predmet ugovora, na određeno vreme, uz ugovorenu naknadu. Komercijalni zakup nepokretnosti odnosi se na zakup poslovnog prostora, magacina, štandova tržnih centara itd., u različite poslovne svrhe, dok je stambeni zakup nepokretnosti rezervisan za zakup stanova i kuća za potrebe stanovanja.
Možemo reći da su komercijalni i stambeni zakup isti i da je jedina razlika predmet zakupa. Međutim, iako je suština ovih sporazuma ista, ugovori o zakupu komercijalne nepokretnosti dolaze sa mnogo složenijim uslovima zakupa i većom potrebom za pravnom zaštitom.
Složenost ugovora o zakupu komercijalne nepokretnosti ogleda se u trajanju zakupa, neophodnosti due diligence provere pre potpisivanja ugovora, indeksaciji i izmenama iznosa zakupa, periodima bez plaćanja zakupa, podzakupu, troškovima održavanja i sličnim troškovima, ulaganju u poslovni prostor (za npr. preuređenje ili renoviranje), depozitu i drugim sredstvima obezbeđenja, raskidu ugovora, klauzulama izvršnosti i mnogim drugim formalnostima koje nisu tipične za zakup stambenih nepokretnosti.
Stoga je ovaj članak napisan kako bi pomogao čitaocima da shvate složenost komercijalnog i stambenog zakupa i razumeju sve posledice takvih ugovora, istovremeno odgovarajući na nekoliko važnih pitanja.
Zašto mi je potrebna pravna due diligence provera pre potpisivanja ugovora o zakupu?
Pronašli ste odgovarajući poslovni prostor ili stan i želite da ga zakupite. Šta sada?
Pored standardne pretrage u katastru nepokretnosti, većina ljudi ne proverava temeljno pravni status nepokretnosti, odnosno ne sprovodi odgovarajuće due diligence provere, pre potpisivanja Ugovora o zakupu. Iako je due diligence samo često korišćena fraza u većini transakcija vezanih za nepokretnosti, ona se u velikoj meri previđa u praksi. Ključni cilj due dilligence je detaljna provera svakog relevantnog aspekta nepokretnosti, vlasničkih prava ili drugih prava, promena vlasništva, tekućeg sudskog/vansudskog postupka, pokrenutog upravnog postupka, registrovani tereti, ograničenja, itd.
Pored toga, najvažniji deo due diligence je da se utvrdi da su sve ugovorne strane temeljno pročitale i u potpunosti razumele sve odredbe i potencijalne posledice potpisivanja takvog Ugovora.
Stoga se preporučuje da pre potpisivanja bilo kakvog Ugovora o zakupu, svaki potencijalni zakupac angažuje advokata, specijalizovanog za oblast nepokretnosti, kako bi se sproveo due diligence radi potpune provere nepokretnosti.
Kada je ugovor o zakupu već potpisan, možda će biti prekasno da se pregovara o dodatnim ili boljim uslovima.
Da li su pregovori neophodni?
Pregovaranje o dobrim uslovima zakupa je ključno za uspeh u vašem poslovanju. Obično, zakupodavac ili njegov advokat već imaju pripremljen ugovor o zakupu (pelcer) koji sadrži uslove koji više odgovaraju zakupodavcu. Međutim, da li takvi uslovi odgovaraju i vama kao zakupcu? Ako vam zakupodavac ponudi već pripremljen ugovor o zakupu, to ne znači da ne postoji mogućnost pregovoranja. Cena zakupa, dinamika isplate, indeksacija, buduće promene uslova iz ugovora, periodima bez plaćanja zakupa, tekući troškovi i troškovi održavanja, raskid ugovora, klauzule izvršnosti, opcija produženja ugovora, itd. o svemu tome je moguće pregovarati sa zakupodavcem.
Ovo posebno važi ako zakupac želi da uloži svoja sredstva u renoviranje i preuređivanje nepokretnosti tako da više odgovara njegovim poslovnim potrebama i potrebama stanovanja. Pored toga, raskid ugovora o zakupu je posebno važan i često se zanemari. Većina zakupodavaca će predvideti mogućnost jednostranog raskida ugovora bez posebnog razloga, dok sa druge strane zakupac ne bi bio u mogućnosti da na takav način raskine ugovor, bez postojanja odgovornosti druge strane. Prevremeni raskid ugovora bez opravdanog razloga bi često bio obezbeđen ugovornim kaznama, tako da bi raskid takvog ugovora predstavljao veliki trošak.
Pregovori mogu da zahtevaju konstantu komunikaciju sa drugom stranom, što u nekim situacijama može trajati i do nekoliko nedelja. Pripremite se da izdvojite dovoljno vremena za pregovore ali najvažnije, ne dozvolite da budete prisiljeni na zaključenje takvog ugovora bez prethodne konsultacije sa advokatom jer bi vas jedna greška mogla dugoročno skupo koštati.
Zaključak je da kako biste ispregovarali ugovor o zakupu pod dobrim uslovima za svoje poslovne ili lične potrebe, bilo bi poželjno potražiti savet advokata, biti svesni svojih finansijskih mogućnosti, dati sebi dovoljno vremena za razmišljanje o uslovima zakupa, kao i da se osigurate da je o svemu o čemu je pregovarano ostavljen i pismeni trag (npr. mail), uvek imate u vidu buduće promene, ostavite svoje emocije po strani i budite spremni da okončate pregovora ukoliko je to potrebno.
Da li Ugovor u zakupu mora biti zaključen u pisanoj formi? Zar nije i usmena forma punovažna?
Iako pozitivno pravo Republike Srbije ne predviđa formu zaključenja ugovora o zakupu, poslovna praksa i modus operandi pravnih lica u Srbiji je takva da je pisana forma komercijalnih ugovora o zakupu neophodna, najviše zbog plaćanja zakupa, utvrđivanja poreskih obaveza i potrebe računovodstva.
Usmena forma ugovora o zakupu se pretežno zadržala u sferi stambenog zakupa, zbog manje složenosti ugovora. Iako Zakon o planiranju i izgradnji (,, Službeni glasnik RS'', br. 104/2016 i 9/2020) predviđa da ugovori o stambenom zakupu treba da budu zaključeni u pisanoj formi, ovakva odredba nije imperativne prirode i propisana je iz razloga prijavljivanju zakupca upravniku zgrade, kako bi učestvovao u troškovima održavanja i upravljanja zgradom.
Štaviše, veoma je teško, ponekada i nemoguće dokazati da ugovor koji nije sastavljen u pisanoj formi ima pravno dejstvo. Ako bi u ovakvim situacijama došlo do spora pred sudom, biće vam potrebno više dokaza, uključujući i dokazivanje svojih prava uz pomoć svedoka i druge dokumentacije, što bi značajno umanjilo vaše šanse da dobijete spor. Drugi važan razlog zaključivanja ugovora o zakupu u pisanoj formi je utvrđivanje poreza na prihod od zakupa, što je mnogo jednostavnije kada imate pisani ugovor o zakupu.
Imajte na umu, da je usmena forma ugovora o zakupu između zakupodavca i zakupca dovoljna, međutim da li je to najbolji način da se zaključi tako važan ugovor koji će verovatno trajati godinama?
Šta predstavlja klauzula izvršnosti?
Bez obzira na kvalitet odnosa između zakupodavca i zakupca u trenutku zaključenja Ugovora o zakupu, niko ne može predvideti nastanak potencijalnih problema u budućnosti (npr. narušeni odnosi). Šta će se desiti ukoliko zakupac jednostavno ne želi da se iseli iz poslovnog prostora ili stana nakon isteka zakupa? Da li će biti potrebno da podnesete tužbu za iseljenje i samim tim prihvatite činjenicu da sudski postupak može trajati nekoliko godina?
Naravno da ne. Postoji dosta lakši i efikasniji način rešavanja problema.
Naime, preporučljivo je da zakupodavac uvek predvidi klauzulu izvršnosti u Ugovoru o zakupu i da istu solemnizuje pred javnim beležnikom. Na taj način, ugovor o zakupu će proizvoditi pravno dejstvo, i može se upisati u evidenciju katastra nepokretnosti. Što je još važnije, ako ugovor o zakupu bude raskinut, ili postane ništav, a zakupac se ne iseli iz zakupljene nepokretnosti, zakupodavac može pokrenuti izvršni postupak pred nadležnim javnim izvršiteljem, bez potrebe za pokretanjem sudskog postupka pred nadležnim sudom, a koji bi trajao godinama.
Iz gorenavedenog se može zaključiti da samo jedna mala klauzula u Ugovoru o zakupu i zanemarljivi troškovi javnog beležnika u vezi sa solemnizacijom ugovora mogu napraviti ogromnu razliku i uštedeti godine trajanja sudskih postupaka i sudskih troškova.
Ko je odgovoran za popravke i održavanje predmeta zakupa?
Komercijalni i stambeni zakupci imaju obavezu da održavaju zakupljene prostorije u prikladnom stanju. Komercijalni zakupac je odgovoran za većinu manjih popravki i održavanje, dok je zakupodavac dužan da održava fizičko stanje zgrade (zidove, krov, temelj, itd.) i zajedničke prostorije zgrade. Ovo takođe uključuje popravku strukturnih i glavnih sastavnih delova iznajmljenih prostorija, kao i sve zamene koje bi se smatrale kapitalnim izdacima.
S druge strane, stambeni zakupac ima manje obaveza u vidu popravke i održavanja prostorija od komercijalnog, i kao takav uvek treba da obavesti zakupodavca kada su potrebni radovi radi popravke i održavanja.
Bez obzira na gorenavedeno, radovi radi popravke i održavanja su u većini slučajeva podložni pregovorima i stoga ugovorne strane uvek treba da vode računa da jasno rasporede ove odgovornosti u Ugovoru o zakupu kako bi izbegle bilo kakvu nepredviđenu okolnost.
Potencijalni zakupci bi trebalo uvek pažljivo da pročitaju i razjasne sve nedoumice u vezi sa klauzulama koje diktiraju ko plaća troškove održavanja i popravke za zajedničke prostore, grejanje, vodu, lift, i klimatizaciju, vodovod, električne instalacije, opremu i mašine, deratizaciju, štetu prouzrokovanu najezdom štetočina, štetom nastalom od požara i drugim elementarnim nepogodama.
Ko je u obavezi da plati porez?
Iznajmljivanje nepokretnosti može biti unosan posao, posebno ako posedujete nepokretnost na nekoj od "ekskluzivnih" lokacija u gradu. Prilikom iznajmljivanja nepokretnosti u obavezi ste da platite porez, koji se može razlikovati u zavisnosti od toga da li su zakupodavac i zakupac fizičko ili pravno lice i da li je pravno lice u sistemu PDV-a.
Kada nepokretnost izdaje u zakup pravno lice ili preduzetnik (koji je dužan da vodi poslovne knjige) koji nisu u sistemu PDV-a, ne postoji obaveza plaćanja poreza za izdavanje. U takvim situacijama dobit se smatra prihodom pravnog lica, odnosno preduzetnika, i oporezuje se kao dobit na kraju godine. S druge strane, ako je zakupodavac pravno lice ili preduzetnik u sistemu PDV-a, postoji obaveza plaćanja poreza po poreskoj stopi na zakup nepokretnosti. Postoji izuzetak propisan Zakonom o porezu na dodatu vrednost Republike Srbije u situaciji kada je fizičko lice zakupac nepokretnosti i istu iznajmljuje za potrebe stanovanja od pravnog lica koje je u sistemu PDV-a. U tom slučaju to pravno lice ima pravo na poresko oslobođenje bez prava na odbitak prethodnog poreza.
Kada je zakupodavac fizičko lice, obveznik je poreza na prihod od nepokretnosti. Poreska stopa na prihode od nepokretnosti iznosi 20% bruto prihoda, umanjena za normirane troškove od 25%. Zakupodavac je dužan da u roku od 30 dana od dana ostvarivanja prihoda podnese poresku prijavu Poreskoj upravi na čijoj teritoriji se nalazi nepokretnost koja se daje u zakup.
Pored toga, često se ugovara da prilikom zaključivanja Ugovora o zakupu, zakupac isplati depozit zakupodavcu u slučaju eventualne štete. Za preuzimanje depozita zakupodavac nije dužan da plati porez. Međutim, ako se zakupodavac i zakupac dogovore da će se iznos depozita koristiti kao naknada, ili deo naknade za određeni period, zakupodavac će biti u obavezi da po tom osnovu obračuna i plati porez.
Nadamo se da je ovaj članak bio od pomoći i da ste barem shvatili složenost ugovora o komercijalnom i stambenom zakupu. Za više informacija u vezi sa zakupom komercijalnog i stambenog prostora, kao i kompletnu pravnu pomoć u vezi sa tim, slobodno se obratite našim advokatima Urošu Đorđeviću (uros.djordjevic@zslaw.rs), Srđanu Zerdu (srdjan.zerdo@zslaw.rs), i Miroslavu Živanoviću (miroslav.zivanovic@zslaw.rs).