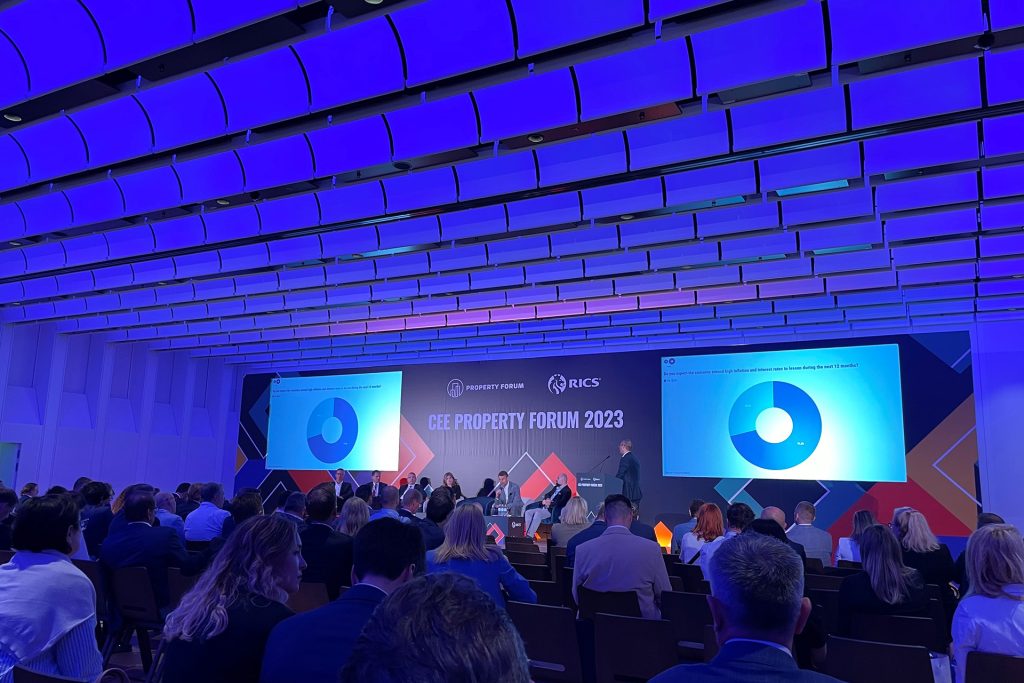 Our colleagues Uros Đorđević and Miroslav Živanović were pleased to attend the CEE Property Forum 2023 that was hosted in Vienna, Austria.
Insightful interview style discussions with a focus on regional investors and developers plans for the future, CEE residential and hotel updates, disruptions and opportunities in the age of AI and catching up with old friends made this CEE Property Forum top – notch event.
In a nutshell, it was a well-attended event, with excellent content and a great opportunity to share experiences and network with colleagues from well – respected real estate firms.