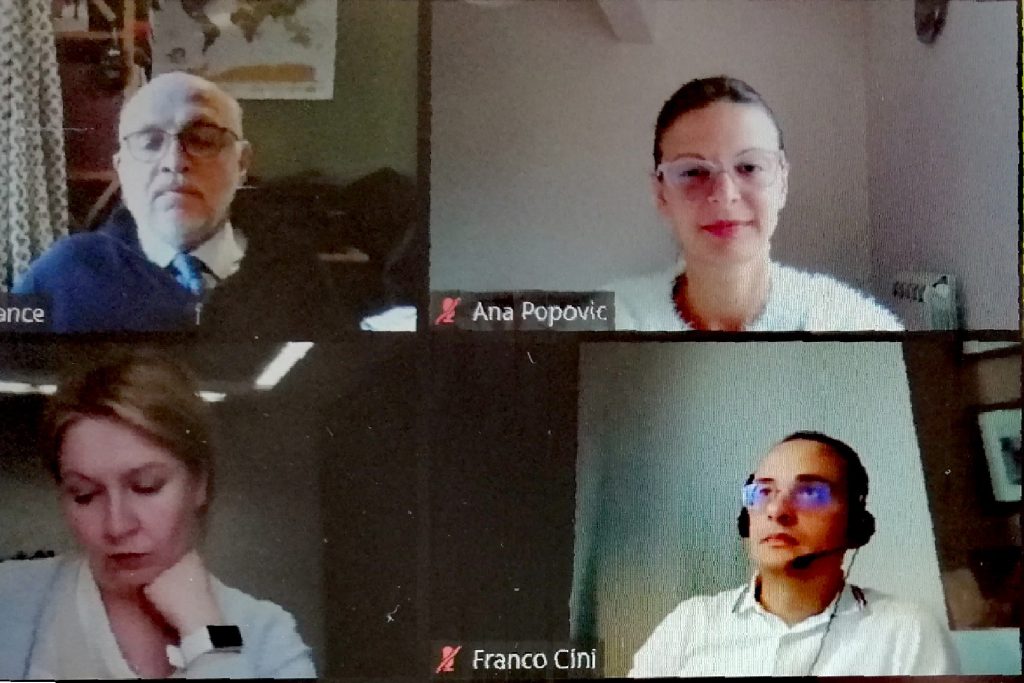 Živkovic Samardžić Law Office, as a new member of the MSI Global Alliance (MSI), participated in the online meeting for the employment of the Special Interest Group. The aim of the online meeting was to introduce new members and exchange experiences with them on legal issues of changes in Emergency labor and Employment laws during the Covid-19 pandemic, announced by member states of the MSI Global Alliance.
Ana Popović, Partner at Živković Samardžić Law Office and Head of Employment Department had an opportunity to briefly represent economic measures which are adopted in Serbia in order to reduce the adverse effects caused by the COVID-19 virus pandemic and members also were interested what steps of Emergency Labour and Employment Legislation changes during the Covid-19 pandemic is being taken so far in our jurisdiction.
Furthermore, Ana spoke about certain possiblities that employer have in this unprecedent times according to the current legislation:
reducing working hours (based on employee's request/consent or as an alternative measure for resolving redundancies,
paid leave due to temporary interruption of work for 45 working days which is not the employee's fault (compensated at 60% of the average salary, but not lower than minimum wage).
paid leave because of the employer's inability to guarantee safety and protection of life and health at work. There are no minimum prescribed amounts of compensation.
ask employees to take annual leave, either collective or individual (notification must be delivered to the employee 15 days in advance unless the annual leave is granted upon their request)
unpaid leave (only possible upon the employee's request);
Introduce a minimum salary for all employees based on grounded reasoning
Salary decrease
Terminate the employment as per redundancy
Živkovic Samardžić Law Office is grateful to MSI for bringing together all colleagues from specialist areas across member companies. Such meetings are very important in the exchange of experiences related to the COVID-19 crisis, especially when it comes to employees and their families.