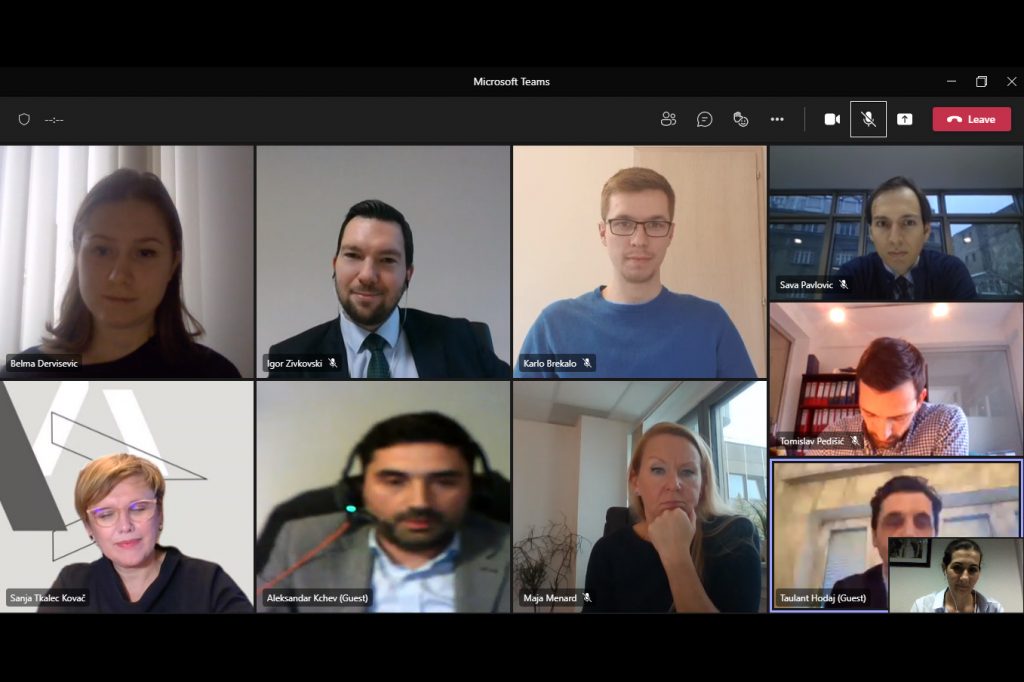 Rivet:net is a closely integrated alliance of leading independent law firms in Slovenia, Croatia, Bosnia and Herzegovina, Serbia, Montenegro, North Macedonia and Kosovo, bringing together requisite industry knowledge and legal and regulatory expertise. Thorough understanding of the markets and needs of regional and international clients allows its members to provide the best information available and reasoned professional judgment. It is the youngest network of the area but has a long-standing informal cooperation within the member firms. After years of cooperation, the need arises to have a stronger connection still keeping it flexible and lean.
On 15 December 2021, Rivet:net organized a virtual meeting of the M&A Special Interest Group to discuss the latest trends in M&A, corporate and commercial practice areas, with participants from different member firms in attendance.
The participants discussed cases that have been the result of Rivet:net cooperation and notable cases that could mark a trend that could travel from country to country, as well as cases with a client who could be interested in working with other Rivet:net jurisdictions.
Igor Živkovski, Živković Samardžić Corporate and M&A Partner, who coordinates work of this Special Interest Group stated: "This meeting was an excellent opportunity for Rivet:net M&A experts to speak about the recent deals they advised on, as well as to share their knowledge and experiences. I am delighted to coordinate work of this Special Interest Group and we are planning to organize its meetings on a semiannual basis, with a hope that the next one will be a physical."