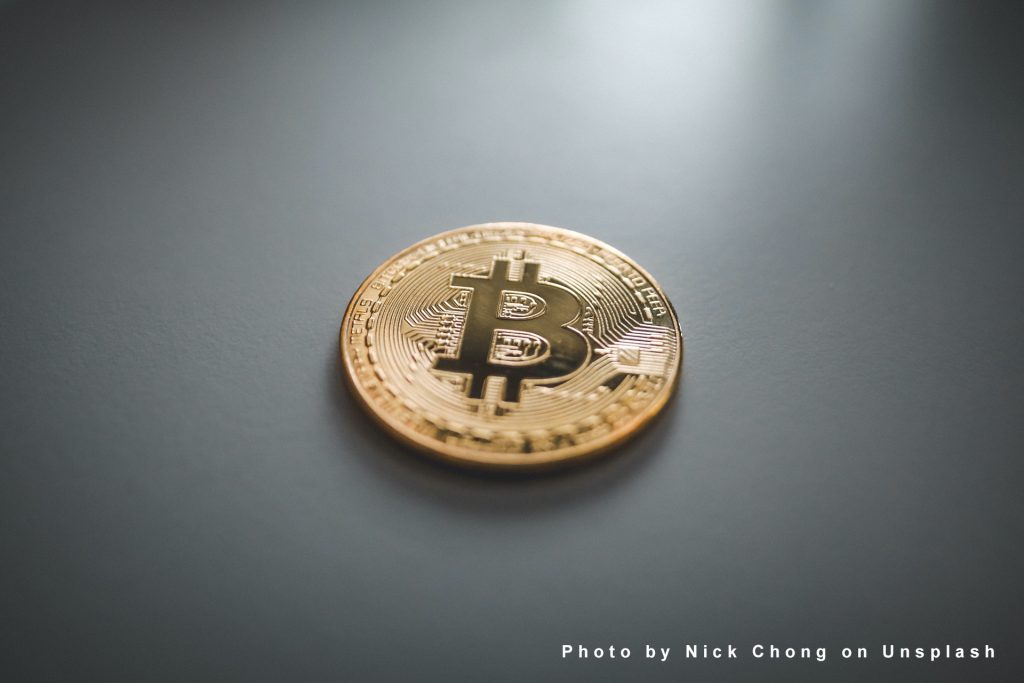 The Ministry of Finance of the Republic of Serbia has published the Bill (Legal draft) of the Law on Digital Property ("Draft") with an invitation to the professionals and interested citizens to participate in the consultations that will take place in the period from October 13, 2020 to October 28, 2020.
The Draft aims to regulate the issuance and secondary trade in digital assets ("crypto-assets"), but also the provisions of services related to digital assets. In this way, Serbia should become one of the few countries that regulate digital property by special regulations.
In addition, it is worth mentioning that the Draft regulates a pledge on digital property, but also introduces special actions and measures to prevent money laundering and terrorist financing, in connection with digital property.
Here is a brief overview of the most important solutions from Draft:
Defining Digital Assets and Virtual Currencies
Digital Assets is defined as a digital record of value that can be digitally bought, sold, exchanged or transferred and which can be used as a means of exchange or for investment purposes.
Virtual currency is defined as a type of digital asset that is not issued and whose value is not guaranteed by the Central bank or other public authority, which is not necessarily tied to a legal tender, has no legal status of money or currency, but is accepted by individuals or legal entities and it can be bought, sold, exchanged, transmitted and stored electronically.
The provisions of the Draft Law do not apply to "mining" and transactions within limited networks
The law does not apply to: 1) transactions with digital assets if they are performed exclusively within a limited network of persons who accept these digital assets; 2) Acquisition of digital assets by participating in the provision of computer transaction confirmation service ("minning"). Mining is allowed but the provisions of this Draft do not apply to property acquired in this way, however, persons who acquire property in this way may dispose it through Digital property service providers in which case the Law applies, (or through the OTC market).
Who can provide digital asset services and what are those services?
Only a company registered in the Republic of Serbia can be a Provider of services related to digital assets ("Provider"). Registered Providers may perform some or all of the following: receiving, transferring and executing orders relating to the purchase and sale of digital assets on behalf of third parties; services for the purchase and sale of digital assets for cash and/or funds in the account and/or electronic money; digital asset exchange services for other digital assets; storage and administration of digital assets for the account of users of digital assets and related services; services related to the issuance, offer and sale of digital property, with the obligation to purchase it, or without that obligation; keeping a register of pledges on digital property; digital asset acceptance/transfer services; digital asset portfolio management
The draft regulates in more detail the procedure for obtaining a permit from the competent authority to perform activities as Provider. Also prescribes the amounts of roles, the manner of registration, the election of members, the personnel organization and general acts of Provider, as well as status changes and termination of the license.
Who can be a counselor?
The Draft does not prescribe the obligation for a person who wants to engage in advisory activities to obtain a permit from the competent authority, but he can do so. If a person does not obtain a permit, he is obliged to inform each of his users, as well as to indicate it on his website. This activity can be performed by companies, entrepreneurs or persons who, in business form, perform the activity of a free profession.
Issuance of digital assets and their marketing
Whoever wants to issue digital assets can do so as an Issuer through a few steps. First, it compiles a "white paper" and obtains permission from the supervisory authority to publish it. The white paper contains prescribed elements, and the issuer is responsible for untruthfulness, as well as the independent auditor in the part of the financial report which is an integral part of the white paper, as well as a third party if he has taken responsibility for the accuracy of any white paper elements. The issuer must publish a white paper on his website before the initial offer of digital property. Access is public and free, without registration or giving a statement of acceptance of the limitation of legal liability. The publisher may also advertise the sale on his website, but only in accordance with the provisions of the Law. The start of registration and payment of digital property begins no later than 30 days from the date of publication of the "white paper". payments are made in cash, digital assets or in the services of the acquirer of property – e.g. by transferring digital assets, if acquired by mining ("minning"). After a successful initial sale, the issuer notifies the competent authority. If the "white paper" is not approved, it is possible to advertise the sale of such digital assets, but with the obligatory indication that the white paper is not approved.
Secondary trading in digital assets for which "white paper" has been issued and for which no "white paper" has been issued is allowed. It is performed by a Provider who is registered as the organizer of the platform. OTC trading is also allowed for the use of transactions under the OTC market (without platforms). The contracting parties are not obliged to use the services of the providers.
Virtual assets as an investment in the share capital of a company
Virtual currencies cannot be used as a cash investment in a company. Non-monetary contributions to the company may be in digital tokens not related to the provision of services or performance of work. Extremely non-monetary contributions to the partnership and limited partnership may also be in digital tokens related to the provision of services or performance of work.
Digital asset protection
Provider is prohibited from:
Pledging or alienating the digital property without prior written authorization; executes user orders in a manner that is not in accordance with Law and the acts of the supervisory body, ie the acts of the platform organizer; buys, sells or lends for its own account the same digital property that is the subject of the user's order before acting on the user's order; charges commissions and other fees from the digital assets that keeps and administers; encourages users to perform transactions frequently solely for the purpose of charging a commission. The provider is obliged to conclude a contract with the user of digital property which determines the rights and obligations of the contracting parties, as well as other conditions which the provider services.
Virtual currency service providers are obliged to submit to the Central bank:
Data on entrepreneurs and legal entities that are holders of virtual currencies, in addition to company identification data and the date of establishment and termination of business with the virtual currency holder and the address of the virtual currency used or used for the currency transaction.
Provider is obliged to act in accordance with the regulations governing the protection of personal data when collecting and processing personal data (GDPR).
Pledge on digital assets
The Draft specifically prescribes the possibility of establishing a pledge on digital property, prescribes mandatory elements of the pledge agreement – mandatory written or electronic form, but also the possibility of concluding as "Smart contract".
Pledge is acquired by registration in the register kept by the Provider. This indicates that the legislator did not decide to form a central register of pledges on digital property. The register maintained by the Provider is public and accessible to all.
The Settlement of pledge can also be done by public bidding. It is especially stated that the pledge creditor becomes a secured creditor after initiating bankruptcy over the pledge debtor.
Supervision
Supervision over the implementation of the Law, as well as the Law on Prevention of Money Laundering and Terrorist Financing over digital service Providers, is carried out by the Central Bank of Serbia and the Securities Commission, through indirect (collection and analysis of reports and other documentation and data submitted by the supervised entity) and direct supervision (inspection of business books and other documentation and data of the subject of supervision). For all additional questions related to this topic, feel free to contact the lawyers Sava Pavlović, sava.pavlovic@zslaw.rs and  Tihomir Vlaović, tihomir.vlaovic@zslaw.rs or your regular contact at the Law Office Živković Samardžić.
---
Šta donosi nacrt Zakona o digitalnoj imovini?
Ministarstvo finansija Republike Srbije objavilo je Nacrt Zakona o digitalnoj imovini sa pozivom stručnoj javnosti i zainteresovanim građanima da učestvuju u konsultacijama koje će se odvijati u periodu od 13. oktobra 2020. godine do 28. oktobra 2020. godine.
Zakon, čiji je nacrt objavljen, ima za cilj da reguliše izdavanje i sekundarnu trgovinu digitalnom imovinom ("crypto-assets"), ali i pružanje usluga povezanih s digitalnom imovinom. Na ovaj način, Srbija bi trebalo da postane jedna od malobrojnih država koje posebnim propisima regulišu digitalnu imovinu.
Osim toga, vredno pomena je i to da Nacrt predviđa mogućnost uspostavljanja zaloge na digitalnoj imovini, ali i to da Nacrt uvodi posebne radnje i mere za sprečavanje pranja novca i finansiranja terorizma, a u vezi s digitalnom imovinom.
U nastavku pružamo kratak pregled najvažnijih rešenja koje Nacrt predviđa.
Definisanje Digitalne imovine i Virtuelne valute
Nacrt, između ostalog, sadrži i definicije Digitalne imovine,tj.virtuelne imovine – to je digitalni zapis vrednosti koji se može digitalno kupovati, prodavati, razmenjivati ili prenositi i koji se može koristiti kao sredstvo razmene ili u svrhu ulaganja. Ne podrazumevaju se ovim digitalni zapisi valuta koje su zakonsko sredstvo plaćanja i drugu finansijsku imovinu koja je uređena drugim zakonima.
Dodatno, Virtuelna valuta je definisana kao vrsta digitalne imovine koju nije izdala i za čiju vrednost ne garantuje centralna banka, niti drugi organ javne vlasti, koja nije nužno vezana za zakonsko sredstvo plaćanja i nema pravni status novca ili valute, ali je fizička ili pravna lica prihvataju kao sredstvo razmene i može se kupovati, prodavati, razmenjivati, prenositi i čuvati elektronski.
Odredbe Nacrta zakona se ne primenjuju na "rudarenje" i transakcije u okviru ograničenih mreža lica
Zakon se ne primenjuje na: 1) transakcije s digitalnom imovinom ako se vrše isključivo u okviru ograničene mreže lica koja prihvataju tu digitalnu imovinu; 2) Sticanje digitalne imovine učestvovanjem u pružanju usluge računarskog potvrđivanja transakcija (rudarenje "minning", naime rudarenje jeste dozvoljeno ali se na imovinu stečenu tim putem ne primenjuju odredbe ovog nacrta zakona, međutim, lica koja na taj način steknu imovinu mogu njome raspolagati preko pružaoca usluga u vezi sa digitalnom imovinom u kom slučaju se primenjuje Zakon, a mogu i preko OTC tržišta).
Ko može da pruža usluge povezane sa digitalnom imovinom i koje su to usluge?
Pružalac usluga u vezi sa digitalnom imovinom može biti samo privredno društvo registrovano u Republici Srbiji. Registrovani pružaoci mogu obavljati neke ili sve od sledećih radnji: prijem, prenos iizvršenje naloga koji se odnose na kupovinu i prodaju digitalne imovine za račun trećih lica; usluge kupovine i prodaje digitalne imovine za gotov novac i/ili sredstva na računu i/ili elektronski novac; usluge zamene digitalne imovine za drugu digitalnu imovinu; čuvanje i administriranje digitalne imovine za račun korisnika digitalne imovine i sa tim povezane usluge; usluge u vezi sa izdavanjem, ponudom i prodajomdigitalne imovine, sa obavezom njenog otkupa (pokroviteljstvo) ili bez te obaveze (agentura); vođenje registra založnog prava na digitalnoj imovini; usluge prihvatanja/prenosa digitalne imovine; upravljanje portfoliom digitalne imovine; organizovanje platforme za trgovanje digitalnom imovinom.
Nacrt detaljnije uređuje proceduru pribavljanja dozvole nadležnog organa za obavljanje delatnosti povezane sa digitalnom imovinom, ali propisuje i visine uloga, način registracije, izbor članova, kadrovsku organizaciju, opšte akte pružaoca usluga povezanih sa digitalnom imovinom, njihove statusne promene, registar pružaoca usluga povezanih sa digitalnom imovinom i prestanak važenja dozvole.
Ko može biti pružalac savetodavnih usluga?
Nacrt zakona ne propisuje obavezu licu koje želi da se bavi savetodavnom delatnošću da pribavlja dozvolu nadležnog organa, ali to može učiniti ukoliko želi. Ako lice ne pribavi dozvolu, dužno je svakom svom korisniku to da saopšti, kao i da naznači na svom Internet sajtu. Ovom delatnošću se mogu baviti privredna društva, preduzetnici i fizička lica koja u vidu zanimanja obavljaju delatnost slobodne profesije.
Izdavanje digitalne imovine i njeno plasiranje na tržište
Lice koje želi da izda digitalnu imovinu može to učiniti kao Izdavalac kroz nekoliko koraka. Prvo, sačinjava "beli papir" i pribavlja dozvolu nadzornog organa da ga objavi. Beli papir sadrži propsiane elemente, a za neistinitost odgovara izdavalac, ali i nezavisni revizor u delu finansijskog izveštaja koji je sastavni deo belog papira, kao i treće lice ako je preuzelo odgovornost za tačnost nekog od elemenata belog papira. Izdavalac mora objaviti beli papir na svojoj internet stranici pre inicijane ponude digitalne imovine, pristup mora biti bez registracije, davanje izjave o prihvatanju ograničenja pravne odgovornosti, niti sme podleći nekoj naknadi. Izdavalac može i oglašavati prodaju na svom Internet sajtu, ali samo u skladu sa odredbama Zakona.
Početak upisa i uplate digitalne imovine počinje najkasnije 30 dana od dana objave "belog papira" (sadrži podatke o izdavaocu digitalne imovine, digitalnoj imovini i rizicima povezanih s digitalnom imovinom), a uplate se vrše u novčanim sredstvima, digitalnoj imovini ili u uslugama sticaoca imovine – npr. prenosom digitalne imovine, ako je stečena rudarenjem ("minning"). Nakon uspešne inicijalne prodaje, izdavalac obaveštava nadležni organ. Ukoliko "beli papir" nije odobren, moguće je oglašavati prodaju i takve digitalne imovine, ali uz obavezno naznačenje da nije odobren beli papir.
Sekundarno trgovanje digitalnom imovinom za koju je izdat i za koju nije izdat "beli papir" je dozvoljeno, vrši ga Pružalac usluga povezanih sa digitalnom imovinom koji je za to registrovan kao organizator platforme. OTC trgovanje je takođe dozvoljeno i za korišćenje transakcija na OTC tržištu (bez platformi), ugovorne strane nisu dužne da koriste usluge pružaoca usluga povezanih sa digitalnom imovinom.
Virtuelna imovina kao ulog u osnovni kapital privrednog društva
Virtuelne valute se ne mogu unositi kao novčani ulog u privredno društvo. Nenovčani ulozi u privredno društvo mogu biti u digitalnim tokenima koji se ne odnose na pružanje usluga ili izvršenje rada, izuzetno nenovčani ulozi u ortačko i komanditno društvo mogu biti i u digitalnim tokenima koji se odnose na pružanje usluga ili izvršenje rada.
Zaštita digitalne imovine
Pružaocu usluga povezanih s digitalnom imovinom je zabranjeno da zalaže ili otuđuje digitalnu imovinu korisnika bez njegovog prethodnog pisanog ovlašćenja; izvršava naloge korisnika na način koji nije u skladu s ovim nacrtom Zakona i aktima nadzornog organa, odnosno aktima organizatora platforme; kupuje, prodaje ili pozajmljuje za sopstveni račun istu digitalnu imovinu koja je predmet naloga korisnika pre postupanja po nalogu korisnika; naplaćuje provizije i druge naknade iz digitalne imovine koju čuva i kojom administrira; podstiče korisnike na učestalo obavljanje transakcija isključivo radi naplate provizije. Pružaoc usluga povezanih sa digitalnom imovinom dužan je da sa korisnikom digitalne imovine zaključi ugovor kojim se utvrđuju prava i obaveze ugovornih strana, kao i ostali uslovi pod kojima pružalac usluga povezanih s digitalnom imovinom pruža usluge.
Pružaoci usluga povezani sa virtualnim valutama dužni su dostaviti NBS-u podatke o preduzetnicima i pravnim licima koji su imaoci virtualnih valuta i to pored identifikacionih podataka društva i datum uspostavljanja i prestanka poslovnog odnosa s imaocem virtuelnih valuta, kao i datum druge promene povezanih s tim poslovnim odnosom; vrstu usluge; adresu virtuelnih valuta koju koristi odnosno koju je koristio za transakciju valuta, kao i ostale podatke na zahtev NBS.
Pružalac usluga povezanih sa digitalnom imovinom je dužan pri prikupljanju i obradi podataka o ličnosti postupa u skladu sa propisima koji uređuju zaštitu podataka o ličnosti.
Zaloga na digitalnoj imovini
Zakon posebno propisuje mogućnost zasnivanja založnog prava na digitalnoj imovini, propisuje obavezne elemente ugovora o zalozi, obaveznu pismenu ili elektronsku formu, ali i mogućnost zaključenja tzv. "pametnog ugovora".
Založno pravo se stiče upisom u registar koji vodi pružalac usluga povezanih sa digitalnom imovinom, i to kod onog pružaoca koji zalogodavcu administrira digitalnu imovinu, što ukazuje da se zakonodavac nije opredelio za formiranje objedinjenog registra zaloga na digitalnoj imovini. Registar koji vodi pružalac usluge je javan i dostupan svima.
Priroda zaloge na virtuelnoj imovini i namirenje iz nje regulisani su postojećim propisima kojima se reguliše zaloga, a namirenje se može vršiti i javnim nadmetanjem. Posebno je naznačeno da založni poverilac postaje razlučni poverilac nakon pokretanja stečaja nad založnim dužnikom.
Nadzor
Nadzor nad sporvođenjem Zakona, kao i Zakona o sprečavanju pranja novca i finansiranja terorizma nad pružaocem usluge povezane sa digitalnom imovinom, sprovode NBS i Komisija HOV, kroz posredan (prikupljanjem i analizom izveštaja i druge dokumentacije i podataka koje subjekt nadzora dostavlja nadzornom organu) i neposredan nadzor (uvidom u poslovne knjige i drugu dokumentaciju i podatke subjekta nadzora).
Za sva dodatna pitanja u vezi sa ovom temom, kontaktirajte advokate Savu Pavlovića, sava.pavlovic@zslaw.rs, Tihomira Vlaovića, tihomir.vlaovic@zslaw.rs, ili vaš redovan kontakt u Advokatskoj Kancelariji Živković Samardžić.