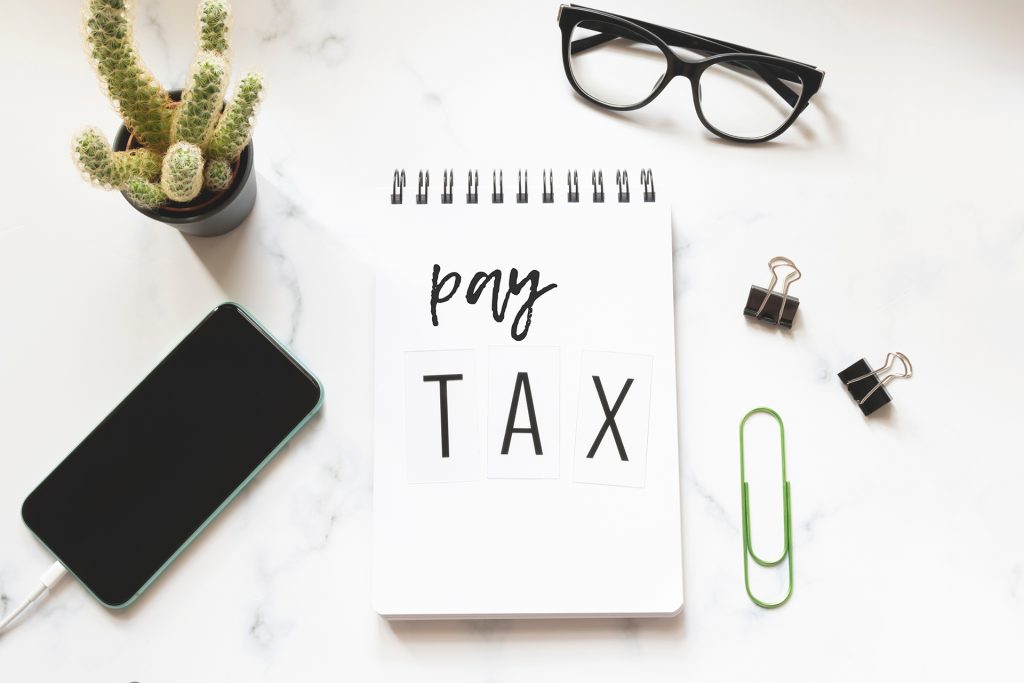 The last two decades were marked by growing business opportunities in the IT domain, softer R&D, advertising, graphic design, etc, which were all supported by the development of digital platforms on the Internet. In this environment it spontaneously became common practice for domestic residents to be employed by foreign companies which are not registered in the Republic of Serbia with the Business registers agency. The legal position of IT experts which make their earnings in this way for years has remain unregulated and with that the question of taxes has also remained unanswered considering that foreign employers practically had no obligation which was being enforced in regards to paying taxes and social security contribution for hired experts.
This very issue of unregulated tax treatment of Esport players and the taxation of their incomes which are earned through tournament winnings (foreign and domestic), player salaries, streaming donations, and sponsorship funds, has been the subject of our previous newsletter which can be found through this link. Now only a few days after the publication of the aforementioned newsletter, the newly passed announcement of the Tax Administration of the Republic of Serbia is officially opening the door to the applicability of tax regulations, which will include not only Esport players but much broader categories of the citizens.
As it is stated in the newest Announcement of the Tax Administration, a certain number of citizens has been identified who receive payments from abroad on their foreign currency accounts, pointing to a very low rate of tax regulation compliance by these specific members of the population. What is vital to note is state authorities have placed the spotlight in particular on the revenues made by payment cards opened in abroad, SKRILL, PAYONEER, and NETELLER to name but a few, including payments which are sent to BOOKING.COM.
In the light of all current events on the economical scene in Serbia, especially taking into account the growth of the gross domestic product in digital economy sector, the Tax Administration was forced to take its first steps. Keeping in mind rapid development of new technologies and lower taxation law flexibility in regards to the frequent arising shifts, this issue had come a long way before it has taken seriosly into consideration by the competent authorities.
Furthermore, the above mentioned Announcement of the Tax Administration clearly dictates that all freelancers, on their own accord, must submit tax returns for the income made before from abroad which is earned from working at one of the digital platforms, such as GOOGLE, UPWORK, BIBO, GLOBAL OPPORTUNITY, AIRBNB and etc. As a result of that, the practice of tax control and collection of tax receivables, after quite some time finally gets its more complete expression by directly targeting IT professionals. Considering that in most cases these taxed haven't been paid for several years, the main question on everyone's mind is what will be the total amount of tax and how it will be calculated? Will outstanding debt be payable only for the previous period of 5 years whereas older taxes will be subject to the statute of limitations? Are Tax Authorities only going to claim tax debts for the future period with no consequences on earlier default on tax payment or will they initiate misdemeanour violation sentencing and collection of non-paid tax receivables, currently is still an unknown.
With nature of tax laws that are known for a wide variety and great disunity of regulations, taxpayers are not often able to regulate their position in a satisfactory way for both sides. It is important to mention the fact that the National bank of Serbia has access to all account information, including accounts used to withdraw funds earned online, which makes the procedure of tax control extremely simple and expedient in order to prevent covering up of tax debt. In addition, according to the Tax Procedure and Tax Administration Act, in case of the existence of tax debt, Tax Administration firstly initiates the procedure of compulsory execution of its receivables from funds deposited on domestic and foreign currency accounts of tax debtors.
With strict regulation which will undoubtedly be widely applied, taxpayers have to keep in mind the relatively high penalties in the cases of tax violation, which can amount to 150,000 rsd and half of the amount of evaded tax. Moreover, tax evasions over 500,000 rsd entail criminal liability with the possibility of imprisonment.
The new practice of Tax Authorities will not only be limited to professionals in the IT sector but will include influencers, YouTubers who make a living through advertising of goods and services on the social network as well. We should not forget foreign language teachers who lecture on well-known online platforms whose position from the point of view of tax regulations is equal to the position of other mentioned experts.
Taking into account the changes brought about by the new practice of competent state authorities, together with the great heterogeneity of regulations, citizens who could be included in tax control should seek help in the form of tax advice and professional legal services. In this regard, our partnering tax consulting company – ZSTAX together with our law office, with several years of experience, provides tax consulting services, professional legal assistance, and representation for the purpose of the complete legal security of our clients in these and in other issues relevant to the business activities of our clients. For any additional questions regarding this topic, please follow our announcements and/or contact attorney at law Nikola Šiljegović, nikola.siljegovic@zslaw.rs and trainee attorney Marina Mihailovic, marina.mihailovic@zslaw.rs or your regular contact at the Zivkovic Samardzic law office.
---
Novi stav poreske uprave o neizmirenim dugovanjima freelancera
Poslednje dve decenije obeležene su porastom poslovnih prilika u IT sektoru, programiranje, reklamiranje, grafički dizajn i dr., a što je sve bilo omogućeno razvojom digitalnih platformi na internetu. U ovome okruženju spontano se razvila sada već ustaljena praksa angažovanja domaćih lica od strane inostranih kompanija koje nisu registrovane u Republici Srbiji pri Agenciji za privredne registere. Pravni položaj IT stručnjaka koji na ovaj način ostvaruju svoju zaradu godinama nije bio u potpunosti regulisan a samim tim ni pitanje poreza naročito imajući u vidu da inostrani poslodavci praktično nisu imali nikakvu obavezu u pogledu izmirenja poreza i doprinosa za angažovane stručnjake.
Upravo ovo pitanje neregulisanog poreskog tretmana učesnika Esport takmičenja tj. oporezivanje njihovih prihoda ostvarenih kroz nagrade sa inostranih i domaćih takmičenja, sponzorstva, kao I putem raznih vrsta donacija, obradili smo u našem prehodnom newsletteru koji je dostupan na ovom linku. Sada, samo par dana nakon objave navedenog newslettera, novopristiglo saopštenje Poreske uprave Republike Srbije zvanično otvara vrata primeni poreskih propisa koji ne samo da bi obuhvatili Esport takmičare, već mnogo šire kategorija građana.
Kako se navodi u najnovijem Saopštenju Poreske uprave, identifikovan je određeni broj građana koji na svoje devizne račune primaju uplate iz inostranstva, te je utvrđena niska stopa poštovanja poreskih propisa od strane ovih lica. Ono što je jako bitno napomenuti jeste da su ovom prilikom pod lupom državih organa, posebno primanja preko plathih kartica otvorenih u inostranstvu kao što su SKRILL, PAYONEER i NETELLER, uključujući i plaćanja koja su od strane ovih fizičkih lica upućena BOOKING.COM.
U svetlu trenutnih događaja na srpskoj ekonomskoj sceni, a posebno imajući u vidu rast bruto domaćeg proizvoda u sektoru digitalne privrede, Poreska uprava bila je primorana da preduzme svoje prve korake. Imajući u vidu vrtoglavi razvoj novih tehnologija, manju fleksibilnost zakona usled čestih promena, ovo pitanje prešlo je duži put pre nego što je uzeto u rad od strane Poreskih organa.
Podsećamo, pomenuto Saopštenje Poreske uprave jasno nalaže freelancerima samoinicijativnu prijavu poreza na prihode koje primaju iz inostranstva i ostvaruju radom na nekim od digitalnih platformi kao što su GOOGLE, UPWORK, BIBO, GLOBAL OPPORTUNITY, AIRBNB i dr. Time praksa poreske kontrole i naplate poreskih dugovanja posle dužeg vremena dobija svoj kompletniji izraz, ovom prilikom direktno pogađajući IT stručnjake. Budući da ovi porezi nekad nisu izmireni i po nekoliko godina, u javnosti se postavlja pitanje koliki će ukupni poreski dug ovih lica biti i kako će se on obračunati? Da li će se plaćati poreska dugovanja samo za proteklih 5 godina a starija dugovanja otpisati na ime zastarelosti? Da li će poreski organi zahtevati samo plaćanje poreza pro futuro bez bilo kakvih posledica na ranije neispunjene obaveze ili će pristupiti prekršajnom kažnjavanju i naplati ranije neplaćenih poreza trenutno još uvek nije poznato.
Zbog prirode poreskih zakona, koji su prepoznatljivi po razruđenosti i heterogenosti propisa, poreski obveznici često nisu u mogućnosti sami da regulišu svoj položaj na način da i jedna i druga strana, u skladu sa zakonom, dođu do zadovoljavajućeg rešenja. Pomenućemo i činjenicu da Narodna banka Srbije ima uvid u sve dinarske i devizne račune građana, što postupak kontrole radi sprečavanja prikrivanja poreskog duga, čini prilično jednostavnim. Dodatno, prema Zakonu o poreskom sistemu i poreskoj administraciji, u slučaju postojanja poreskog duga, Poreska uprava po pravilu, postupak prinudnog izvršenja svojih potraživanja prvo sprovoditi iz novčanih sredstava deponovanih na dinarskim i deviznim računima poreskih obveznika.
Uz strogu regulativu koja će se široko primenjivati, poreski obveznici moraju pridati veliku važnost visokim kaznama u slučaju poreskih prekršaja, zbog kojih se od njih može potraživati i do 150.000 dinara i polovina iznosa utajenog poreza. Štaviše, utaja preko 500.000 dinara povlači krivičnu odgovornost uz mogućnost zatvorske kazne.
Od značaja je da se nova praksa poreskih organa neće ograničiti samo na stručnjake u IT sektoru, već će obuhvatiti influensere I jutjubere koji svoju zaradu ostvaruju reklamiranjem proizvoda i usluga na društvenim mrežama. Ne treba zaboraviti ni predavače stranih jezika na poznatim onlline platformama čiji položaj je sa aspekta poreskih propisa jednak položaju ostalih pomenutih stručnjaka.
Imajući u vidu promene koje nosi nova praksa državnih organa, zajedno sa velikom heterogenošću propisa, građani koji bi mogli biti obuhvaćeni poreskom kontrolom trebalo bi da potraže pomoć u vidu poreskog savetovanja i stručnih advokatskih usluga. S tim u vezi, naša parntersko društvo za poresko savetovanje, ZSTAX zajedno sa advokatskom kancelarijom ZSLAW, uz dugogodišnje iskustvo, pruža usluge poreskog savetovanja, stručne pravne pomoći i zastupanja u cilju potpune pravne sigurnosti naših klijenata u ovim ali i u drugim pitanjima od značaja za poslovanje klijenata. Za sva dodatna pitanja u vezi sa ovom temom, kontaktirajte advokate Nikolu Šiljegovića, nikola.siljegovic@zslaw.rs, I advokatskog pripravnika Marinu Mihailović, marina.mihailovic@zslaw.rs, ili vaš redovan kontakt u Advokatskoj Kancelariji Živković Samardžić.