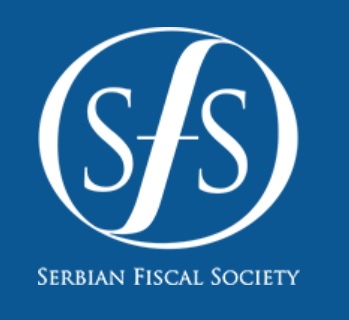 Nataša Sarić, Živković Samardžić Associate and experienced Regulatory and Tax Lawyer is appointed as a member of Serbian Fiscal Society (Serbian IFA branch). Members of Serbian Fiscal Society (SFD) are high level representatives from both the private and the public sectors, including the universities, courts, tax administrations, ministries of finance, consulting and law firms and various non-governmental organizations. Essential role of SFD is development of certain principles of international taxation and providing possible solutions to problems arising in their practical implementation.
"Since Serbian Fiscal Society is place where members will advocate changes in tax and other legal acts regarding tax policy I believe this is opportunity to obtain new information, exchange experiences and to improve tax knowledge about system in Serbia", pointed out Nataša Sarić, Živković Samardžić Associate.
Although, in the time of globalization the international tax issues are becoming increasingly numerous and of greater importance, many also feel a sense of injustice when it comes to the tax system and find doing their taxes complicated. With this in mind, Živković Samardžić law firm has associate Nataša Sarić with others experienced lawyers in the team to support all who need tax advice and advocacy. That's why it is important to point out to the need of adjusting tax regulations and current policies with the provisions of the Law in order to contribute to achieving general benefits for the companies and market players in various fields of work. "The mission of Živković Samardžić tax team is to improve access to the possible solutions of problems arising in practical tax implementation – for everyone," said Nataša Sarić. "It's about empowering individuals and small businesses through experience gained in Serbian Fiscal Society and removing all doubts regarding tax practice."
"Since Serbian Fiscal Society is an independent platform for professionals to meet and discuss tax issues at the highest level, joining such an institution would help Nataša's continuing development as an up and coming tax lawyer, to the benefit of our cleints and the benefit of Živković Samardžić as a firm," said Nebojša Samardžić, Živković Samardžić Senior Partner.
Nataša Sarić has over 4 years of experience in the tax advisory in the area of international and domestic tax planning and transaction. Idea of joining SFD was to connect with tax experts in Serbia and to further develop this field in order to share know how with individuals who have similar interests.
The foundation of the Serbian Fiscal Society was coordinated with the International Fiscal Association (IFA), the oldest and the most influential international professional organization in the field of taxation, with more than 12,500 members from 113 countries.