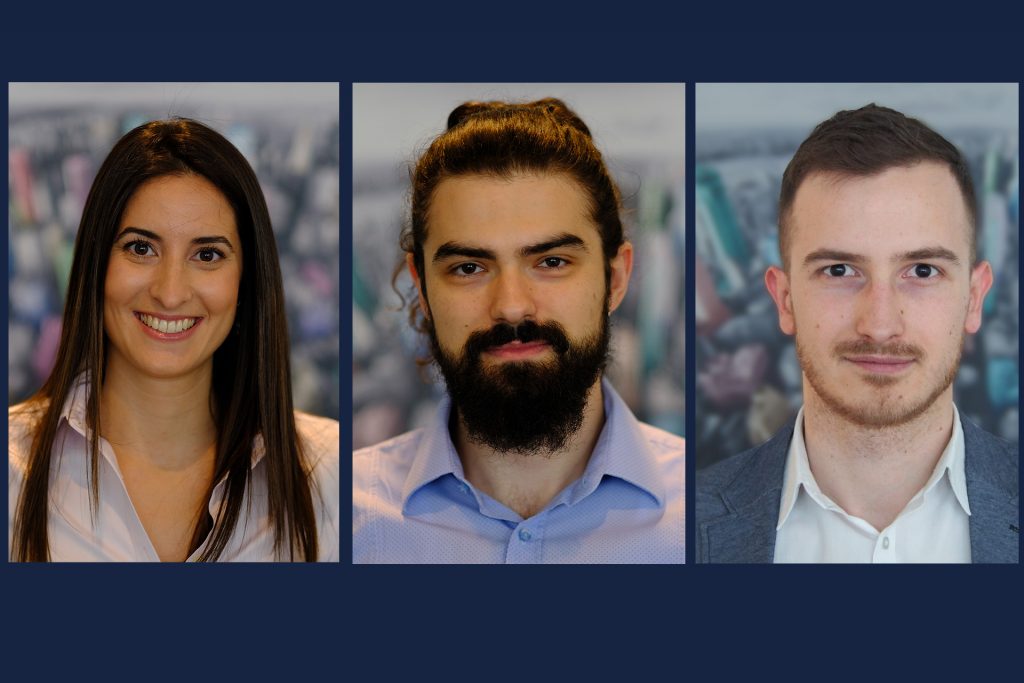 Živković Samardžić, one of the Serbia's leading law firms, announces the promotion of three Senior Associates, effective January 1, 2022. Milica Cicmil in the Dispute Resolution Department, Nikola Šiljegović and Srdjan Zerdo in Real Estate Department.
Branislav Živković, Senior Partner: "You have spent years honing your skills to prepare you for this next challenge. Each hurdle you overcame taught you a lesson. Now it's time to use everything you've learned and apply it to this new role. I have no doubt in my mind you will continue to grow and succeed. Congratulations on this promotion!"
Živković Samardžić is today a successful outfit, the leading law firm on the Serbian market. Nevertheless, we see a lot of potential for improving our processes and structures and becoming even more effective. We are confident that newly promoted Senior Associates shall help us achieve that goal.
Nebojša Samardžić, Senior Partner: "It takes hundreds of small achievements to climb the ladder of success. It's a testament to hard work and perseverance. Congratulations to our new Senior Associates on their well-deserved promotions and I look forward to watching them progress in new roles as they continue to provide exceptional and innovative solutions for our clients. "
Milica Cicmil graduated at the University of Belgrade Faculty of Law in 2011 and is with Živković Samardžić since early 2012. She specialises in Dispute Resolution, Commercial law, Data Protection, Advertising and Marketing Regulation. Milica is engaged in numerous projects of harmonization of companies with current regulations, primarily with the GDPR (preparation of privacy policy, regulations, internal procedures, notifications, consents, contracts on personal data processing, contracts of joint controllers, etc.).
Nikola Šiljegović graduated at the University of Novi Sad Faculty of Law in 2014 and is with Živković Samardžić since 2015. Prior to joining Law Office Živković Samardžić, Nikola used to participate in several international competitions, various seminars and conferences held in Budapest, Vienna, Hague and Belgrade where he gained theoretical knowledge and was a best presentations award laureate. Some of these competitions include: 21.Willem C. Vis International Commercial Arbitration Moot 2014 held in Vienna, Big Deal competition in corporate law and simulation of M&A transactions, 35. Telders International Law Moot Court Competition held in the Hague 2012 and many more. During his career, Nikola specializes in Commercial law, Real Estate and Construction. He has worked on cross-border transactions, covering investment sales and acquisitions, property developments and advised blue chip companies on matters regarding mortgage-backed securities.
Srđan Zerdo joined Živković Samardžić in 2016, after graduating at the University of Belgrade Faculty of Law earlier in the same year. He maintains a focus on commercial real estate matters, covering investment sales and acquisitions, property developments, FIDIC contracts, hotel operation agreements and property joint ventures. He also often advises inward investors on corporate and M&A deals in relation to the real estate market. Srđan also specialises in the area of energy and infrastructure, and provides advisory on development, operation and financing of new energy & infrastructure projects.
Živković Samardžić strives for a proactive and business-oriented approach to solutions and an impressive ability to pivot and adapt to challenging circumstances, all of which enable us to provide the highest level of customer service. We congratulate our colleagues on their appointment and wish them many new, exciting challenges and the best of luck.