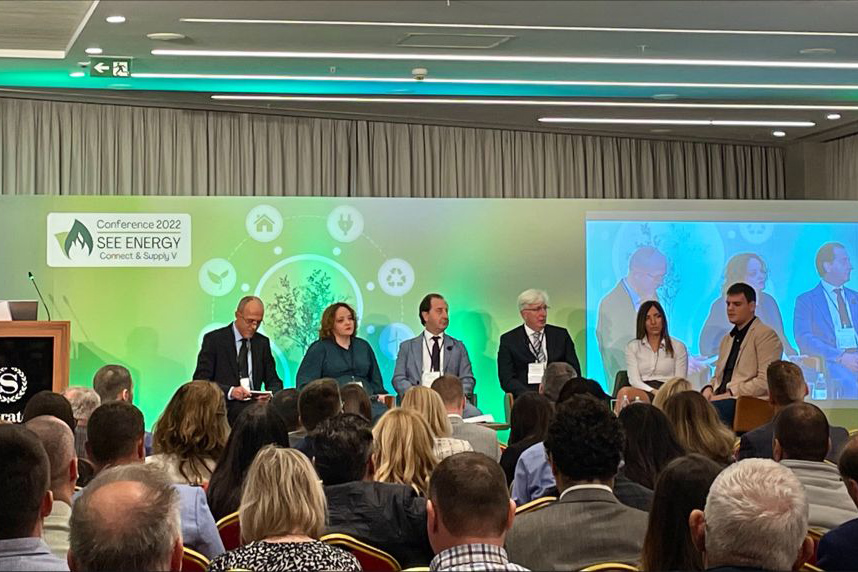 Srdjan Zerdo and Mirolsav Živanović participated as Živković Samardžić Law Office representatives at the SEE ENERGY – Connect & Supply V International Investment Conference 2022 in Novi Sad, organized by Nacionalna asocijacija za biomasu SERBIO and Deutsche Gesellschaft für Internationale Zusammenarbeit (GIZ) GmbH.
The main attention at the Conference is directed at the implementation of the regulatory framework in the buyer-prosumer area, as well as presentations of pilot projects for the installation of solar panels in households and residential buildings.
After the discussion, it was noted that there are numerous activities ahead to eliminate the perceived deficiencies in the existing procedures, and the need to shorten and simplify the administrative procedure for connection to the electricity distribution network was emphasized.
Renewable energy supply and the transition to green energy are becoming increasingly important, especially during the energy crisis in Europe. Dealing with high oil, electricity and gas prices has an increasingly negative impact on citizens and the economy in the European Union. At the meeting of the European Council held on March 24 and 25 this year, it was announced that the member states will work together with the European Commission on the joint purchase of gas, hydrogen, and liquefied natural gas.
Srdjan Zerdo is Senior associate in the real estate & energy department of Živković Samardžić law office, one of the leading law offices in Serbia. He maintains a focus on commercial real estate matters, covering investment sales and acquisitions, property developments, FIDIC contracts, hotel operation agreements and property joint ventures. He also often advises inward investors on corporate and M&A deals in relation to the real estate market. Srđan also specialises in the area of energy and  infrastructure, and provides advisory on development, operation and financing of new energy & infrastructure projects.