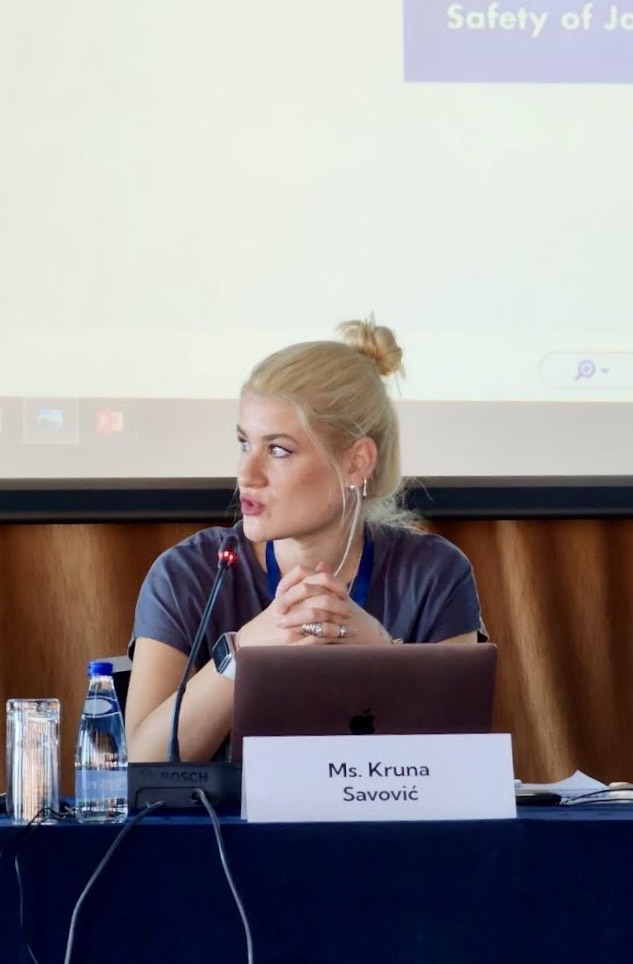 Kruna Savović, Živković Samardžić Technology, Media, and Telecommunications Partner and the Head of Media Litigation participated as one of the panelists at the Regional meeting under the Global Drive for Media Freedom and Safety of Journalists on October 18-19, 2022 in Budva, Montenegro organized by United Nations.
Kruna's presentation referred to the existing mechanisms for the protection of journalists in Serbia, experiences in cases related to endangering the safety and/or physical integrity of journalists, how good the existing laws and policies are in Serbia, and whether they ensure a timely reaction, what changes would be necessary, if there is a need for it, and what kind of problems journalists most often face from the security aspect.
Under the Global Media Drive, the Office of the High Commissioner for Human Rights and the UN human rights presences in Bosnia and Herzegovina, Montenegro, and Serbia organized a regional meeting with journalists, editors, representatives from regional fact-checking platforms, civil society active in the field of a free media and safety of journalists and other media experts and activists. The meeting was a platform to discuss common challenges to media freedom and the safety of journalists and how to address these challenges most effectively.
Kruna is with Živković Samardžić since 2008. She specializes in Media Law and Intellectual Property. From the very beginning of her professional career, Kruna Savović has actively contributed to the initiatives advocating the struggle for a better society through participation in various humanitarian, cultural, philanthropic and socially-responsible campaigns and projects. Kruna is a trusted advisor to a number of national broadcast, print and on-line media and their associations. She is also an experienced media and intellectual property litigator. During her career, as Head Živković Samardžić Media Litigation practice, she led and participates in media strategy projects and was responsible for the implementation of the cases connected to Technology, Media and Telecommunications.