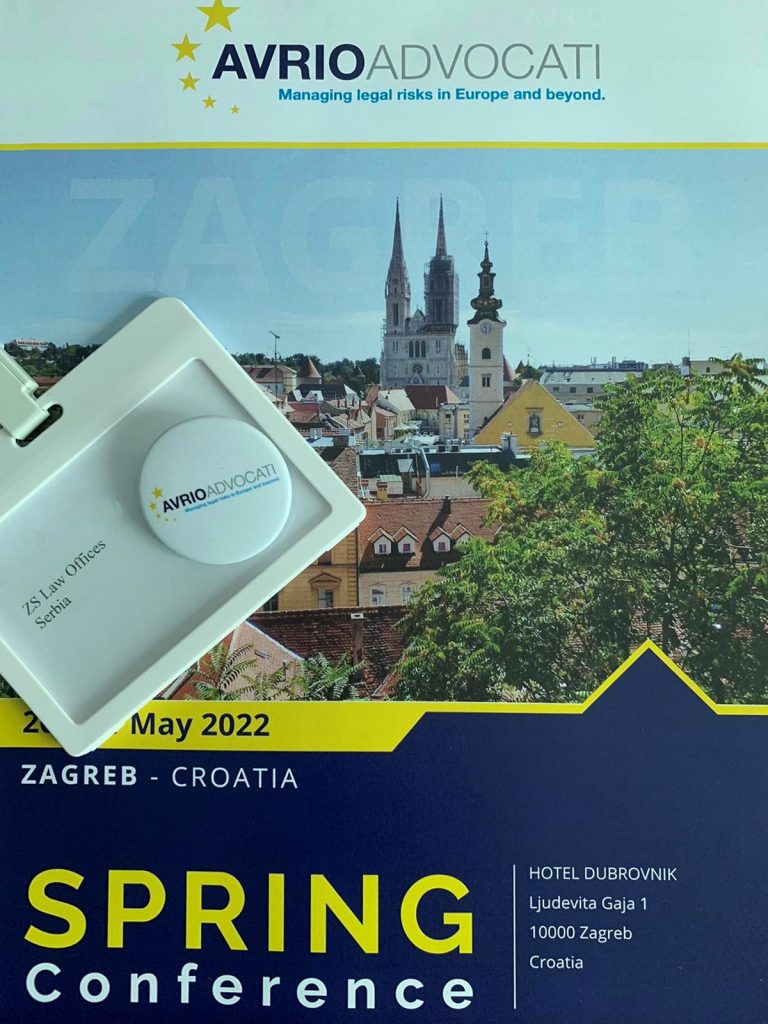 Avrio Advocati, a network of law firms with a strong base in Europe as well as members in America, Hong Kong and Australia, has organized its 2022 Spring Conference in Zagreb, Croatia, with Croatia's Planinić, Šoljić & Partners as the host law firm and with Živković Samardžić in attendance. Almost 40 delegates from 17 countries participated in the three-day conference. The participants enjoyed not only the impressive business agenda, but also the excellent social agenda.
One of the speakers at the conference was Mr. Tihomir Orešković, the Former Prime Minister of Croatia and currently CEO of Xantis Pharma, who provided a glimpse into his business philosophy. Also, Ms. Marija Selak Raspudić, PhD, Professor of Ontology, Metaphysics and History of Philosophy at the University of Zagreb and presently a Member of the Croatian Parliament, talked about contemporary manifestations of evil and their attempted justification. The list of speakers included Mr. Roman Šubić, the Vice-Governor of the National Bank of Croatia, who took the attendees through the risks and challenges in banking systems.
Avrio Advocati conference was also an opportunity to hear and participate in very interesting topics such as Mergers and Acquisitions, Cross-Border Litigation, Sports & Entertainment, Land & Environment and Family Law.
Avrio Advocati is a non-profit organisation existing purely for the benefit of its members who enjoy exclusivity in their home territory. Members of Avrio Advocati fully understand and respond to the business needs of their clients by the quality, promptness of service and ability to confidently manage risks in a global perspective.
Živković Samardžić was represented at the Avrio Advocati Spring Conference by Partners Uroš Đorđević and Igor Živkovski.