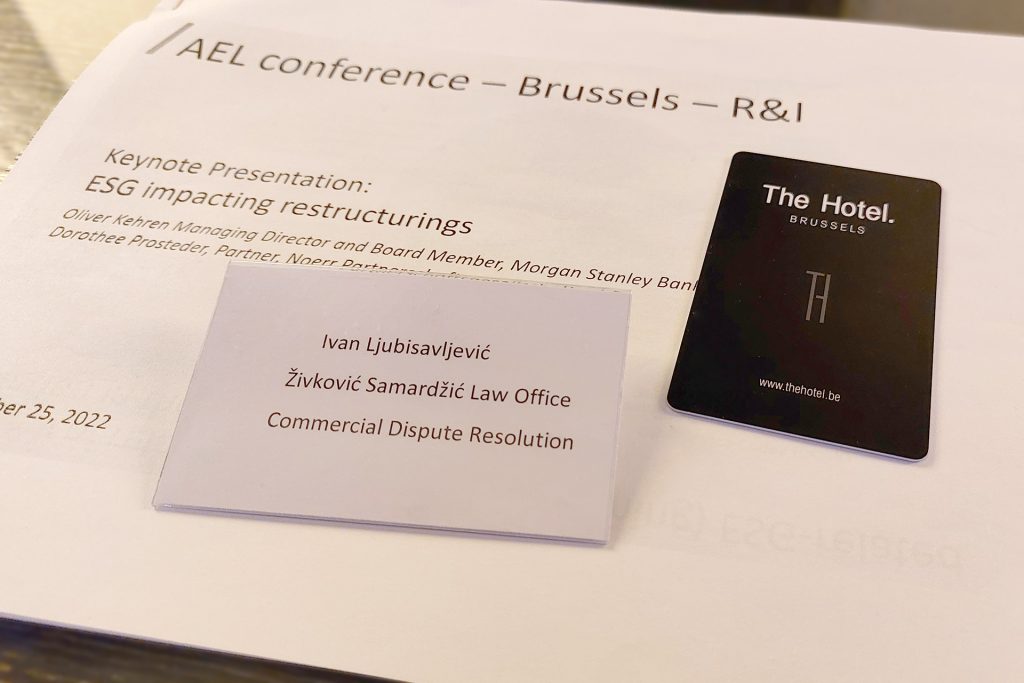 The Association of European Lawyers – AEL, a network of 40-member law firms, all well known in their respective countries, has organized its AEL 2022 Meeting, on 25 November in Brussels. One of the better times to visit Belgium is the shoulder season of fall. The weather gets cooler, crowds dissipate, and the art scene heats up a great time to see museums and galleries, with many cultural and seasonal events, where all law experts from AEL, gathered to discuss various issues and trends concerning relevant legal framework in detail regarding the most common cases in corporate and dispute resolution area.
"The AEL meeting was a great experience and significant for our law firm to discuss and explore a range of euro-wide legal issues, and trends impacting our respective sectors, as well as for AEL member firms", says Ivan Ljubisavljević, Živković Samardžić Dispute Resolution Partner.
AEL is an excellent network, offering legal services in every European commercial and industrial center, and continually looking to increase the AEL Network across Europe. Clients increasingly require a consistent and commercial response to legal issues arising across borders, and AEL is designed to provide exactly that. Member firms have been working together for years and building links to make a network that can rival the best.