We are proud to announce that Živković Samardžić has joined the MSI Global Alliance, one of the world's leading international associations of independent legal and accounting firms.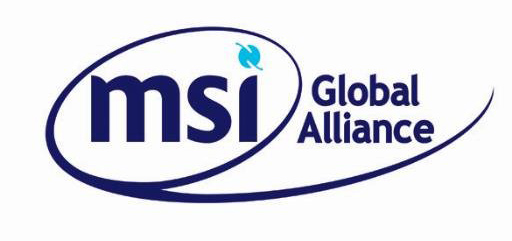 MSI is one of the world's leading international associations of independent legal and accounting firms with over 260 member firms in more than 100 countries. MSI was formed in 1990 in response to the growing need for cross-border co-operation between professional services firms. All MSI accounting, legal and advisory member firms are able to deliver multidisciplinary solutions tailored to unique needs, providing the full range of services from Accounting, Audit, Assurance, Tax, Legal and Advisory. Member firms can provide support wherever clients choose to do their business.
"As first appointed MSI Global Alliance law member firm, based in Serbia, we are delighted to be the part of this association with idea to work together and raise the competitiveness of our firm, for the benefit of Serbian companies and Živković Samardžić clients ", said Ksenija Golubović Filipović, Partner of Živković Samardžić, specialized in Corporate and M&A, Real Estate and Construction, Regulatory and Commercial law.
Branislav Živković, Managing Partner at Živković Samardžić: "I am truly looking forward to work with all the colleagues professionals at MSI. One of the many things I appreciate is meeting and spending time with various MSI members, both form EMEA and worldwide, where each one brings own excellence and knowledge as important support to all clients we have in Živković Samardžić portfolio".
Today, Živković Samardžić is one of the Serbia's leading full-service independent law firms. Our strong team provides top quality legal service to a diverse range of international and national clients, from SME to Global 500. Experienced in cross-border matters, we nurture professional connections regionally, through a well-coordinated network of top-ranking local business law firms with international experience in Central and Eastern European countries (including Austria, Bosnia-Herzegovina, Bulgaria, Croatia, Czech Republic, Greece, Hungary, Poland, Romania, Slovakia, Slovenia and Turkey), and worldwide, as a member of MSI Global Alliance, Global Advertising Lawyers Alliance (GALA), Avrio Advocati, Association of European Lawyers (AEL), The Global Legal Blokchain Consortium and World Bank local partner on the Doing Business project.