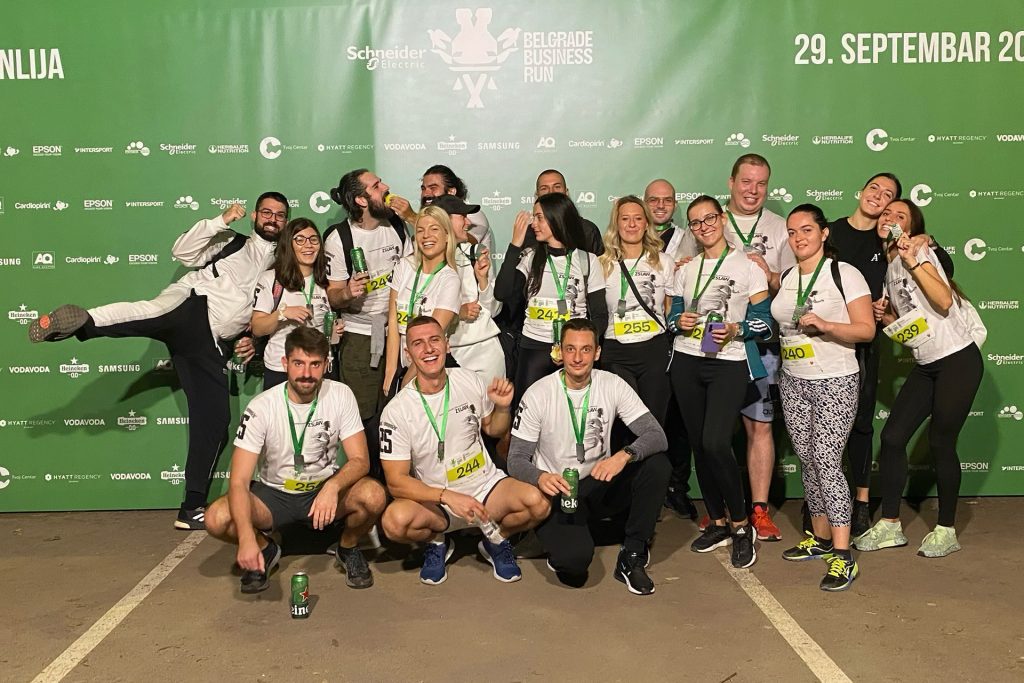 The biggest team building event in Serbia, Belgrade Business Run 2022, was held yesterday, September 29, at Ada Ciganlija. For the 5th consecutive year, our colleagues took part in the Belgrade Business Run, one of the rare events which have succeeded in bringing together sports and work. Through involvement in the Business Run, we are motivating our Živković Samardžić team to continue running recreationally and boost our office team spirit.
In view of the fact that around 6700 runners from more than 400 companies took part in the race this year, we are proud of the placement and huge success of our 19 colleagues.
Law firm Živković Samardžić was represented by 19 colleagues from Dispute Resolution, Real Estate, Corporate, Media, Labour Law and Tax Law departments. Apart from showing their running skills and a healthy spirit, together with a good atmosphere, our colleagues also succeeded in surpassing their results from previous years and achieving new personal records.
"A huge challenge and a place where you have the opportunity to win yourself, and above all, you're having an awesome fun. It was a real pleasure to be a part of events such as the largest team building in Serbia, where you represent your office and at the same time you are having fun with colleagues in an atmosphere that is certainly different from the one in which we work every day. Last but not least, in this race, our colleagues Novak Milićević, Ksenija Jaredić, Simonida Djordjević and Nina Krunić, achieved an incredible result and success and set up a new challenge for all future colleagues of the office to work on stamina to surpass this record result. The 4 of them were in the first 60 runners out of 6700 participants and at this year's Serbia Business Run we can say with great pride that we are the fastest law office in Belgrade. Živković Samardžić team is certainly looking forward to the next Belgrade Business Run and the challenges and entertainment that such an event brings", said team representative Danka Draško.
Moreover, Belgrade Business Run is a team race between teams from different companies. The participants run for 5 kilometers, and the winning team is the one that has the best overall time in the category of men's, women's and mixed teams. Besides focusing on the competitive spirit, this event also encourages team bonding, employee health and socialising!