Živković Samardžić law office, in the excellent long-term cooperation with the AVRIO network, had the opportunity to host a young colleague from Northern Ireland, Enya Hood, for a week internship. The goal of joint cooperation is to get to know our legal regulations, the work of various legal departments within our office, and the exchange of professional knowledge, in order to foster legal cooperation.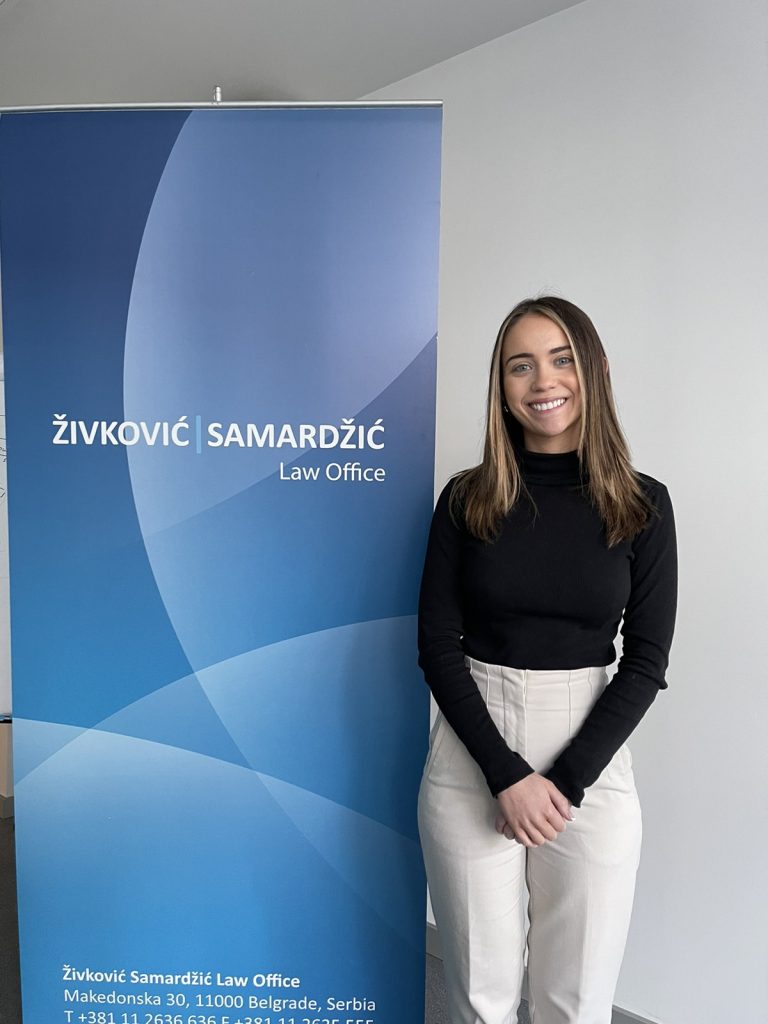 "My time in the Živković Samardžić office was an invaluable experience.
During my time there, I had the opportunity to shadow various partners and associates, gaining an insight into their varied caseload. This was not only a chance for me to see how legal challenges are dealt with in another jurisdiction, but it also allowed me to network and connect with colleagues on a personal level, something which I know will benefit me greatly as I progress through my career.
What impressed me most about the Živković Samardžić team was their knowledge and ability when dealing with complex, multi-jurisdictional matters, which made it a very interesting office to visit," says Enya Hood.
AVRIO Advocati is a European based network of law firms, covering practically every major European city, as well as several cities in North America, South America, Australia and the Far East.
Our objectives are to exchange professional know-how, to foster legal co-operation and to refer client matters to trusted international colleagues.