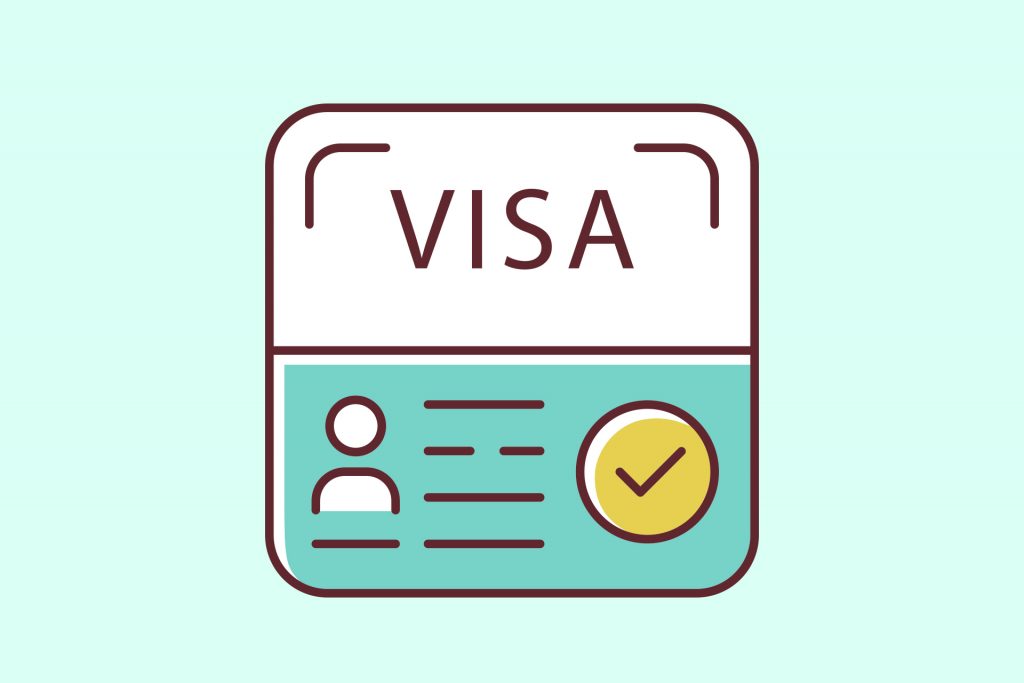 The Rulebook on Detailed Conditions for Submitting a Request for Temporary Residence Permit Electronically was published on December 30, 2020 and it entered into force on January 7, 2021.
The right to electronic submission of requests was introduced by the amendments to the Law on Foreigners from 2019, but this Rulebook explains the procedure in more detail.
A foreigner may submit a request for obtaining or extending a temporary stay from abroad, i.e. while staying on the territory of the Republic of Serbia. In order for a foreigner to successfully submit a request, it is necessary to first register on the eUprava portal. After successful registration on the eUprava portal, the foreigner submits the necessary request within the service on the LivinginSerbia domain.
After submitting the request, the foreigner receives instructions for further action through the portal, and is informed about the course of the procedure by the competent authority. Every foreigner who has successfully registered on the eUprava portal can find the special box, in which he receives notifications.
Therefore, in case the conditions for granting temporary residence are met, a notification about date and address of the meeting at the competent authority arrives in the special box, where the personal presence of the foreigner is obligatory in order to receive a passport stamp on the approved temporary residence.
Following the same principle, the foreigner will receive a notification if the conditions for granting temporary residence are not fulfilled. This way the foreigner receives a decision on rejection of the request from the competent authority, in accordance with the law.
This Rulebook shall apply from April 1, 2021.
---
Pravilnik o bližim uslovima za podnošenje zahteva za odobrenje privremenog boravka elektronskim putem od 30.12.2020. godine.
Dana 30.12.2020. godine objavljen je Pravilnik o bližim uslovima za podnošenje zahteva za odobrenje privremnog boravka elektronskim putem, koji je stupio na snagu 07.01.2021. godine.
Pravo na elektronsko podnošenje zahteva je uvedeno izmenama Zakona o strancima iz 2019. godine, ali je ovim Pravilinikom bliže objašnjen sam postupak.
Zahtev za pribavljanje odnosno produženje privremenog boravka stranac može podneti iz inostranstva, odnosno dok boravi na teritoriji Republike Srbije. Kako bi stranac uspešeno podneo zahtev, neophodno je da se prvo registruje na portal eUprave. Nakon uspešne registracije na portal eUprave, u okviru usluge na domenu LivinginSerbia stranac podonosi potreban zahtev.
Nakon podnošenja zahteva, stranac putem portal dobija upustva za dalje postupanje, i obaveštava se o toku postupka od strane nadležnog organa.
Svaki stranac koji se uspešno registrovao na portalu eUprave može pronaći jedinstveno sanduče u koje mu stižu obaveštenja.
U slučaju da su uslovi za odobrenje privremenog boravka ispunjeni, u jedinstveno sanduče stiže obaveštenje o datumu i adresi sastanka kod nadležnog organa, gde je obavezno lično prisustvo stranca kako bi mu se u pasoš utisnula nalepnica o odobrenom privremnom boravku.
Po istom principu stranac dobija i obaveštenje ako uslovi za odobrenje privremenog boravka nisu ispunjeni, tako da ovim putem stranac dobija rešenje nadležnog organa o odbijanju, odnosno odbacivanju zahteva za privremeni boravak, u skladu za zakonom.
Ovaj Pravilnik će početi da se primenjuje od 01.04.2021. godine.