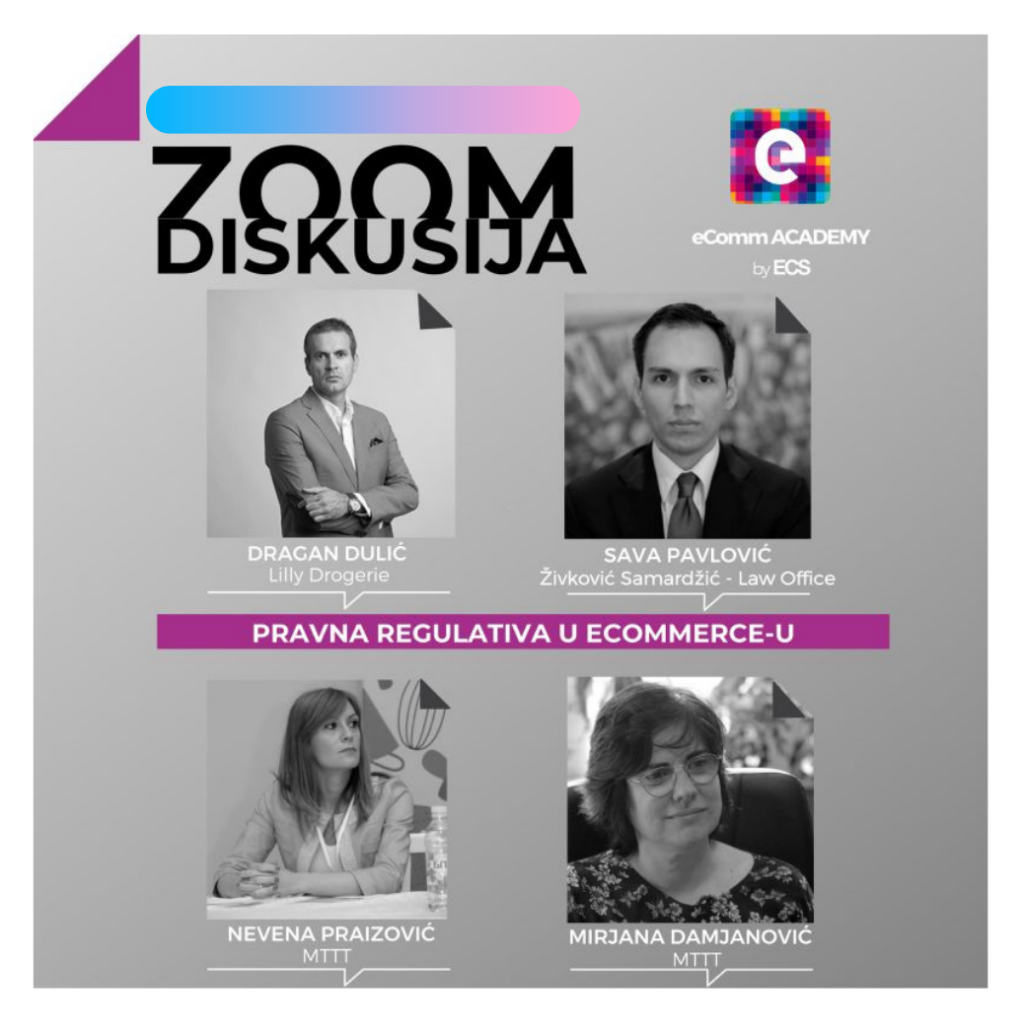 For the third time in a row, Sava Pavlović, Attorney at law and Corporate and M&A Senior Associate with Živković Samardžić Law office, took part in eCommerce Academy organized by eCommerce Association of Serbia.
As a legal professional with expertise in e-commerce, Sava is one of 16 e-commerce experts gathered around eCommerce Academy , who share their experience through online lectures and interactive workshops.
Yesterday, as an event organized as a part the eCommerce Academy, Zoom discussion dedicated to the legal aspects of e-commerce in Serbia, entitled "Legal regulations in eCommerce", was held, and Sava was one of the speakers, alongside other prominent speakers coming from the Ministry of the Trade, Tourism and Telecommunication as well as from the business. If you are interested in the topics, but you missed the live stream, you may find video recording of the discussion here.
If you are interested in finding out more or have any inquiries on eCommerce, please contact Sava Pavlović at sava.pavlovic@zslaw.rs.