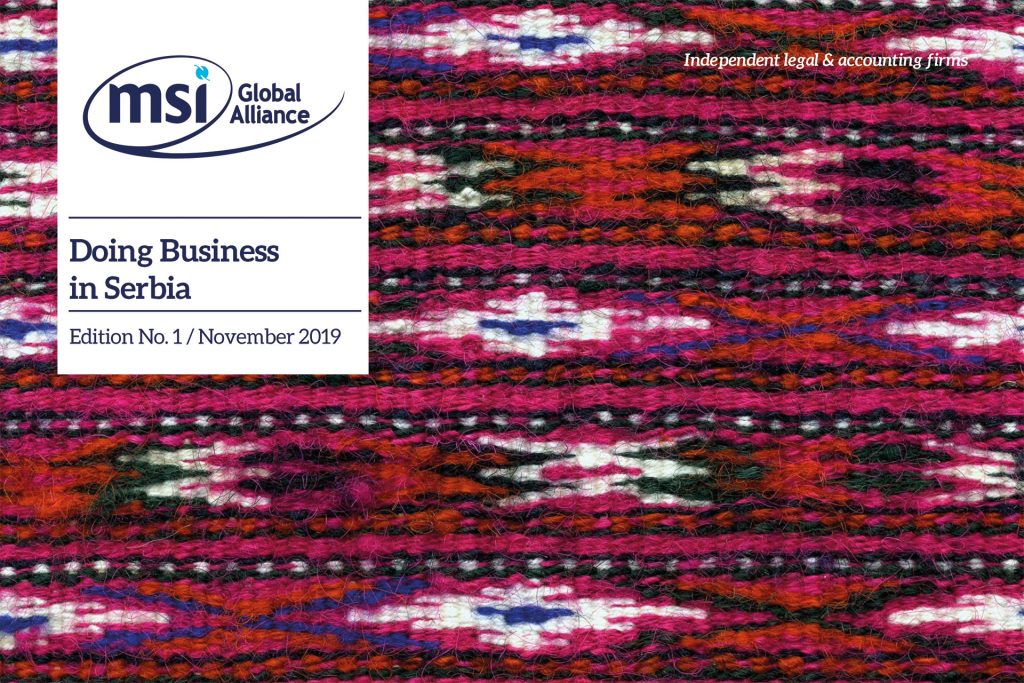 Conducting business successfully across international borders not only requires detailed knowledge of local laws, tax systems, regulations and customs, but the experience, skills and resources to support business activities on a global scale.
With a successful track record over more than 25 years, MSI Global Alliance is a global association of over 250 independent legal and accounting firms in more than 100 countries.
Živković Samardžić, as a proud member of MSI, has prepared, together with ZS Tax & Consulting, MSI's accounting member from Serbia, MSI's guide on Doing business in Serbia. The guide, available for download at the MSI's web site, provides current information about the financial, regulatory and legal considerations that could affect business dealings within Serbia.
Should you need any additional information on the topics discussed in the guide, contact Ksenija Golubović Filipović (ksenija.golubovic@zslaw.rs), Živković Samardžić Partner, or any of your regular contacts at Živković Samardžić.