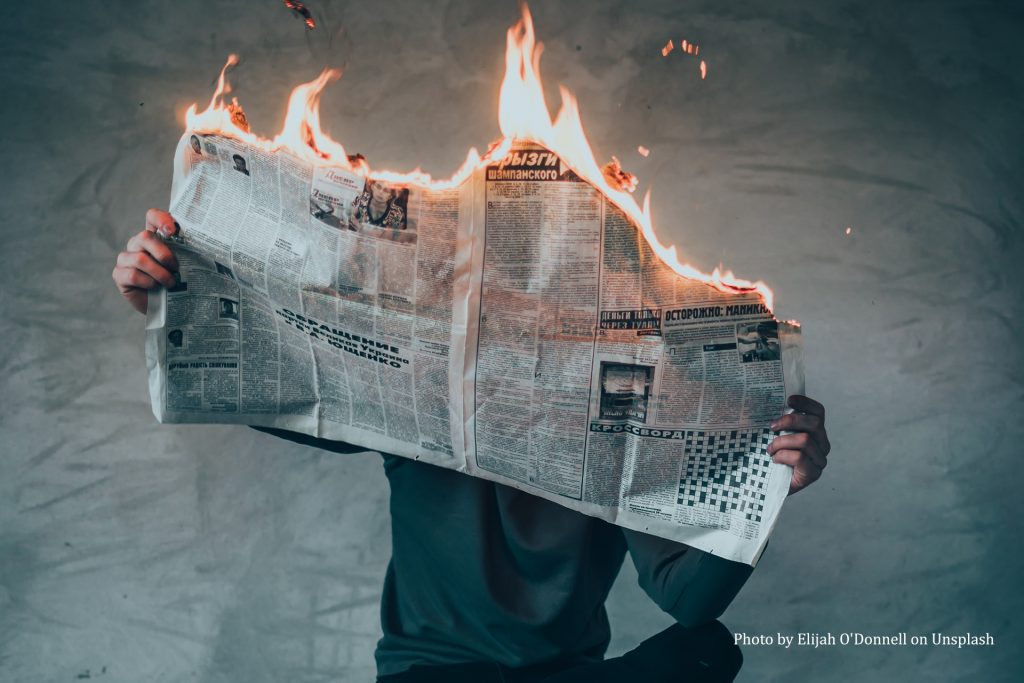 Prime Minister of Serbia, Ms. Ana Brnabić , has announced that her Government shall revoke the act, adopted just two days ago, charging exclusively the COVID-19 crisis response team for the control of infectious disease, i.e. the Prime Minister at the helm of the crisis response team and the persons authorized by the crisis response team, for informing the public about the conditions and consequences of the infection.
We have commented the act here and expressed our concern that it will leave the media without relevant local sources and thus unable to perform their mission and inform the public on issues the public has every right to be informed about.
We have also criticized the act's vague wording allowing media and journalists to be held responsible for dissemination of information obtained otherwise, and not via the central COVID-19 crisis response team.
While welcoming the revocation, we have to note that the damage has already been done. Ana Lalić, nova.rs web portal journalist, was arrested on Wednesday, after her text alleging serious shortages of protective gear in the Clinical Center of Vojvodina in Novi Sad was published. She was released early in the morning.
While Serbia is going through a period in which public health is seriously threatened, it should be understood that supressing the exchange of information relevant for the public health, however unpleasant those information may be, will not help us fight the pandemic.
---
Najavljeno povlačenje Zaključka Vlade o obaveštavanju javnosti o stanju i posledicama zaraze
Predsednica Vlade, Ana Brnabić , najavila je povlačenje Zaključk o obaveštavanju javnosti o stanju i posledicama zaraze. Podsetimo, Zaključkom je Krizni štab za suzbijanje zarazne bolesti COVID-19 zadužen za obaveštavanje javnosti o stanju i posledicama zaraze (http://www.pravno-informacioni-sistem.rs/SlGlasnikPortal/eli/rep/sgrs/vlada/zakljucak/2020/48/1/reg), a gradonačelnici, odnosno predsednici opština i štabovi za vanredne situacije jedinica lokalne samouprave da sve informacije u vezi stanja i posledica COVID-19 usmeravaju isklјučivo ka Kriznom štabu, a zdravstvene ustanove, zdravstveni radnici ili pravna lica koje obavlјaju zdravstvenu delatnost, da medicinske informacije u delu mera koje sami sprovode, dostavlјaju zavodima za javno zdravlјe, koji te informacije dalјe usmeravaju ka Kriznom štabu.
Navedeni zaključak komentarisali smo ovde i izrazili svoju zabrinutost da će medije ostaviti bez relevantnih izvora sa lokala, i tako ih onemogućiti da vrše svoju funkciju u društvu, da informišu javnost o stvarima o kojima javnost ima pravo da zna.
Ukazali smo i da neprecizne formulacije u samom Zaključku, ostavljaju opasnu mogućnost da bi mediji i novinari mogli odgovarati za širenje dezinformacija u slučaju objavljivanja informacija koje ne potiču od Kriznog štaba, već od nekog drugog izvora.
Pozdravljajući najavu premijerke, ukazujemo da je šteta, nažalost, već naneta. Ana Lalić, novinarka portal nova.rs, privedena je u sredu, nakon što je na tom portalu objavljen njen tekst o manjku zaštitne opreme u Kliničkom centru Vojvodine u Novom Sadu. Novinarka je puštena u četvrtak ujutro.
Srbija prolazi kroz period u kome je javno zdravlјe ozbilјno ugroženo. Ograničavanje slobode izražavanja posebno u odnosu na informacije od značaja za javno zdravlјe, koliko god takve informacije po nekoga mogle biti neprijatne, neće nam, kao društvu, pomoći da se izborimo sa pandemijom.