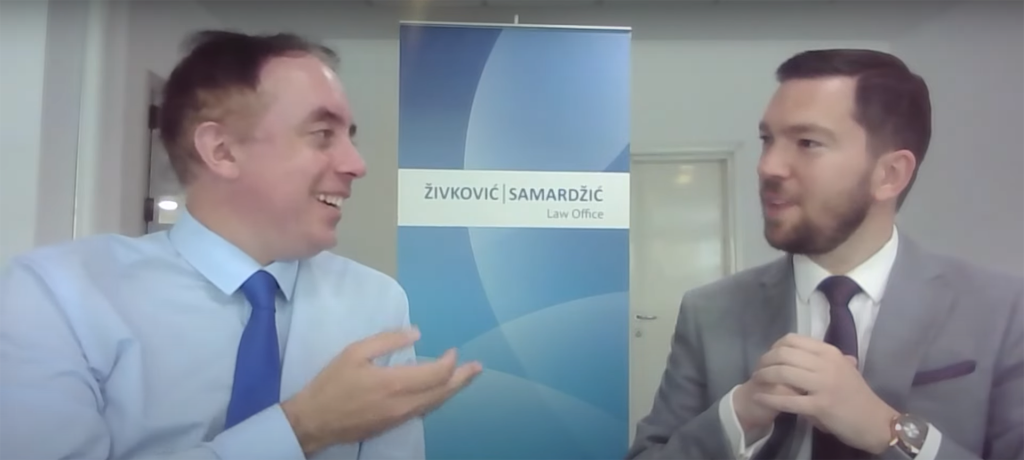 Nixedonia conducted an interview with Živković Samardžić's Corporate and M&A Partner Igor Živkovski about the history and growth of Živković Samardžić, business development strategies that our law firm is applying in order to further expand our business, as well as our plans for the future.
Igor pointed out that Živković Samardžić's biggest strength is the size of our team, which consists of lawyers each specialized in their own areas of law, offering complete support to our clients every step of the way, and for that reason our clients can be certain that they can put their trust in our hands because our team members are one of the finest in the industry, with rich experience in every field of law. This approach and wide range of services we offer, lead us to the big steppingstone for our law firm – celebration of the 25th anniversary of Živković Samardžić's existence on the Serbian law market in July 2023, which makes us one of Serbia's commercial law firms with the longest tradition.
Further, Igor mentioned that Živković Samardžić has an "all under one roof" approach, explaining that main pitch to our clients is that our law office offers a convenient one stop shop for all their corporate needs – "We have covered all of them – from legal and HR support to accounting, bookkeeping and taxation services (through our sister accounting company – ZS Tax & Consulting – which is even situated in the same building as our law office."
Igor talked about the importance of Rivet:net, a closely integrated alliance of leading independent law firms covering all the seven former Yugoslav markets – "We believe that this alliance trend is inevitable due to the relatively small size of the markets and the absence of the larger London and New York-based international firms. Frankly speaking, huge international clients want to have single point of contact, who can provide them all required services in all these jurisdictions. This is what Rivet:net offers and, in addition to great relations that we had with colleagues from all Rivet:net member firms and very successful projects at which we jointly worked longer before the alliance was established, this was the main driving force that led to the creation of this alliance two years ago."
As for the future plan, aside from the 25th anniversary, we are also proud to announce that in the near future we will form an ESG practice within our office – "With growing alertness and demand for climate action amongst consumers, adopting Environmental, Social and Governance measures is now more important than ever for businesses of all sizes to thrive in the present and future proof itself. For those reasons, we plan to start working on developing this new project so as to be able to offer our clients a new product and service and make us one of the pioneers but also the leaders in the industry that can offer such service."
Nixedonia was established in 2015 at Saint Petersburg by John James McVeigh, the CEO and Head Trainer, as a company solely with the purpose of assisting leading law firms in reaching greater commercial success. It was seen that while lawyers and partners in the strongest law firms had excellent legal skills, few had gained legal sales and marketing training at all. For most, they had had no formal commercial training whatsoever. Nixedonia thus brings better revenues to law firms through two main activities: face-to-face group training and business development consulting. As of 2022, more than 500 law firms in over 70 countries have benefited from Nixedonia assistance.
If you are interested to hear more about what Igor Živkovski and John James McVeigh from Nixedonia have discussed, watch the full interview here published on the Nixedonia's YouTube channel.