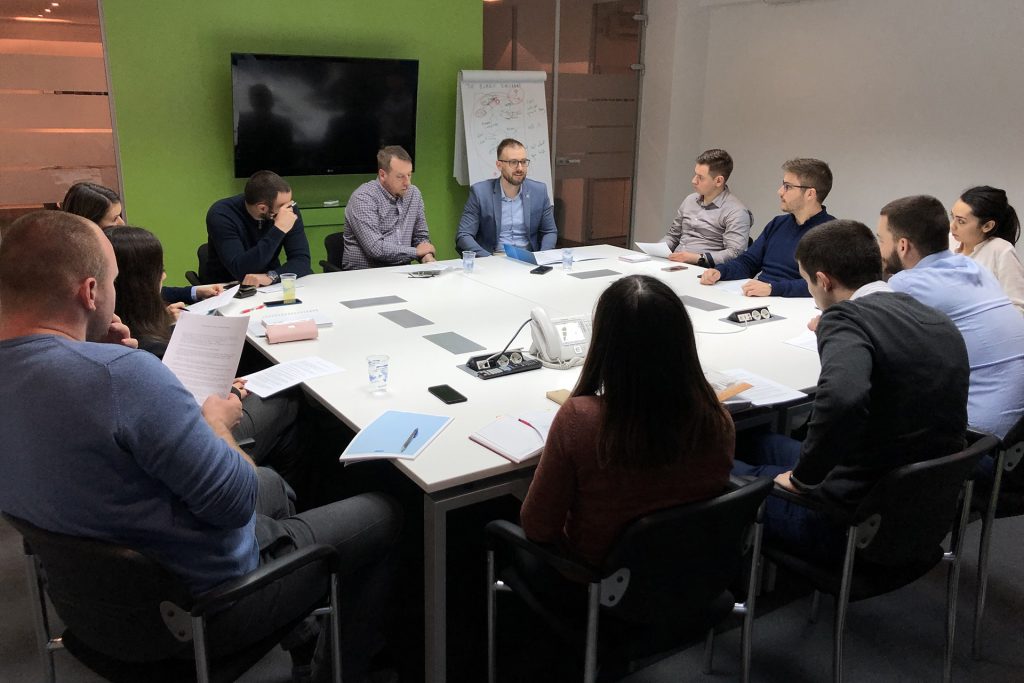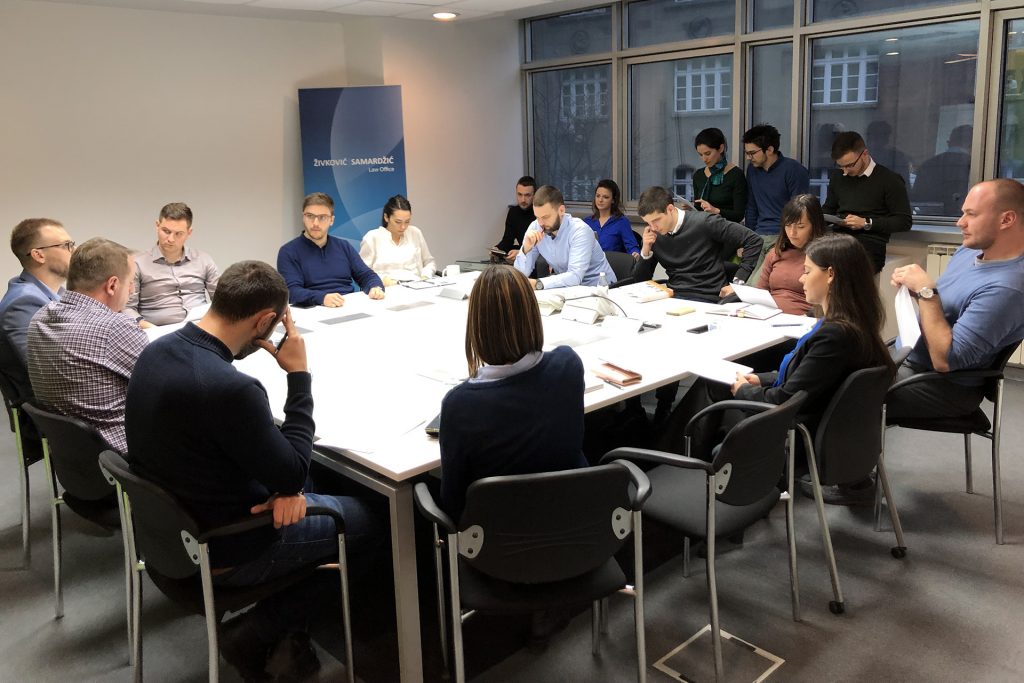 At Živković Samardžić, one of the Serbia's leading full-service independent law firms, we constantly invest in our people and foster an environment where individuals flourish. Each year, we take on a number of trainee attorneys at law and offer them challenging and rewarding work, as well as comprehensive training and an opportunity to work with and learn from the best in business.
Last week, at one in the ongoing series of litigation workshops, our Dispute Resolution Partners Miloš Milošević and Marko Trišić, discussed briefs and written communication with the court, with a group of trainees and junior associates. Presentations were followed with Q&A session, aiming to help our younger colleagues improve their understanding of civil procedure, refine their litigation skills and prepare for bar exams.
If that sounds like the kind of environment in which you might thrive, and you believe you're good enough to join our team, contact us at job@zslaw.rs.