Igor Živkovski, Živković Samardžić Corporate and M&A Senior Associate has been interviewed for the BIZLife Magazine's November issue on the topic of para-fiscal charges and overall tax system, including the tax amortization rules, and their impact on the business environment in Serbia.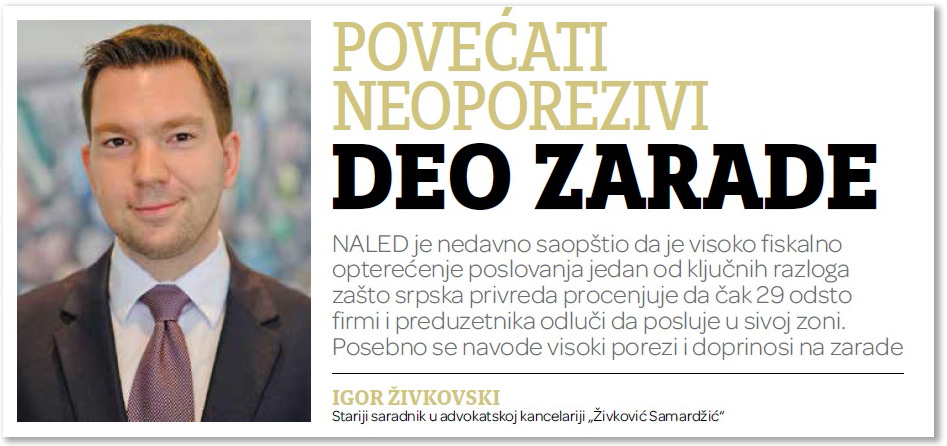 In the interview, Igor stated that the first concrete measure for reducing the tax burden of the economy should be increase of the non-taxable part of the wage, as well as the exemption from taxation of certain benefits that employees receive from employers.
When it comes to para-fiscal charges, Igor expects that until the end of this year a public registry of para-fiscal charges will be established, enabling insight into data about the authority that introduces the charges, that collects them and the amount of charges.
Speaking of tax amortization rules, he said that the main problem is the degree of recognition of subsequent investments in fixed assets (irrespective of in which amortization group respective investment is classified) when determining amortization for tax purposes.
To read the full article in Serbian language click here.
BIZLife Business Magazin is a unique Serbian language business-focused magazine offering news and analysis for business community and professionals. You can visit Magazine's web site and subscribe here.