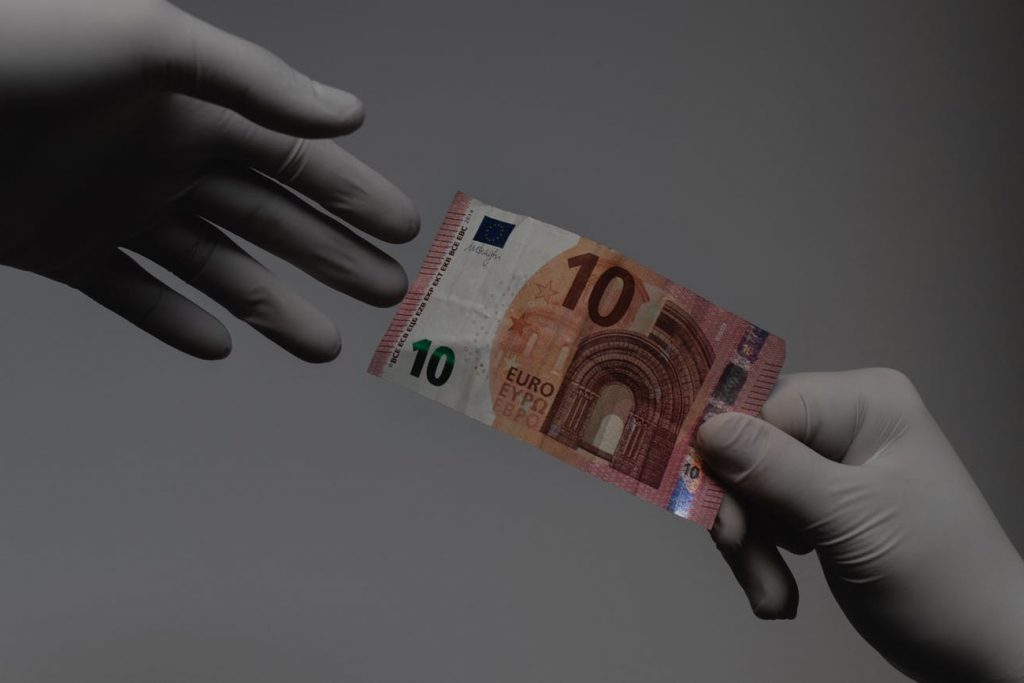 On April 6, 2020, the National Bank of Serbia issued Instruction on the Manner of Temporary Bank Procedure in Dealing with Authorized Exchange Offices during the State of Emergency (hereinafter: Instruction), which applies to the banks that have concluded contracts with authorized exchange offices in relation to performing exchange operations and which temporarily regulates the manner in which banks act during the state of emergency declared due to the spread of Covid-19 disease, in order to facilitate smooth operation and fulfillment of the obligations of authorized exchange offices.
The Instruction prescribes that the bank cannot unilaterally repudiate the contract concluded with the authorized exchange office only because of circumstances related to its changed business during the state of emergency caused by an illness Covide-19 (for example, reduction of the volume of activity, a temporary suspension of the operation of individual business units, etc.), as well as that the bank is obliged to ensure the minimum of the work process, i.e. to undertake all necessary activities in order to enable the authorized exchange office to fulfill the prescribed obligations, in accordance with the contract, especially the sale of effective foreign money to the bank, the payment of cash in dinars to the current account with the bank, etc.
Additionally, it is important to emphasize that the Instruction stipulates that the banks are required to organize the operation of at least one branch or other organizational unit/business unit in the territory of the municipality, that is, the city or city municipality in the territory of the city of Belgrade, where one or more branches or other organizational units were operating before the state of emergency/ business units of the bank, every working day, at least two hours during one day, at a time when there is no ban on movement in public places, where those two hours cannot cover the last hour before the ban on movement, and in accordance with the order of movement, and in accordance with the order of the Ministry of Interior which regulate restriction and prohibition of movement of persons in the territory of the Republic of Serbia in order to suppress and prevent the spread of infectious disease Covid-19 and protect the population from that disease.
Banks will be obliged to provide a contact telephone line to which authorized exchange offices may apply, as well as to publish information on telephone numbers and working hours of their branches or other organizational units/ business units to perform operations with the authorized exchange offices on their websites.
Should you have any questions regarding this matter, follow our publications and/or contact Igor Živkovski, Živković Samardžić Partner, or any of your regular contacts at Živković Samardžić.
---
Instrukcija Narodne banke Srbije o načinu privremenog postupanja banaka u radu sa ovlašćenim menjačima
Narodna banka Srbije je dana 6. aprila 2020. godine donela Instrukciju o načinu privremenog postupanja banaka u radu sa ovlašćenim menjačima za vreme trajanja vanrednog stanja (u daljem tekstu: Instrukcija), koja se odnosi na banke koje imaju zaključene ugovore sa ovlašćenim menjačima u vezi sa obavljanjem menjačkih poslova i kojom se privremeno uređuje način postupanja banaka za vreme trajanja vanrednog stanja proglašenog usled širenja bolesti Covid-19, radi omogućavanja nesmetanog rada i ispunjavanja obaveza od strane ovlašćenih menjača.
Instrukcijom je propisano da banka ne može jednostrano da raskine ugovor koji je zaključila sa ovlašćenim menjačem samo zbog okolnosti koje se odnose na njeno izmenjeno poslovanje tokom trajanja vanrednog stanja nastalog usled bolesti Covid-19 (npr. smanjenje obima aktivnosti, privremeni prestanak rada pojedinih poslovnih jedinica i sl.), kao i da je banka dužna da obezbedi minimum procesa rada, odnosno da preduzme sve potrebne aktivnosti radi omogućavanja ovlašćenom menjaču da ispuni propisane obaveze, u skladu sa ugovorom, a naročito prodaju efektivnog stranog novca banci, uplatu gotovine u dinarima na tekući račun kod banke i sl.
Dodatno, bitno je napomenuti da je Instrukcijom propisano da su banke dužne da organizuju rad najmanje jedne ekspoziture ili svog drugog organizacionog dela/poslovne jedinice na teritoriji opštine, odnosno grada ili gradske opštine na teritoriji grada Beograda na kojoj je pre uvođenja vanrednog stanja radila jedna ekspozitura ili više njih ili drugih organizacionih delova/poslovnih jedinica banke, i to svakog radnog dana, najmanje dva sata u toku jednog dana, u vreme kada ne postoji zabrana kretanja na javnim mestima, pri čemu ta dva sata ne mogu da obuhvate poslednji sat pred početak zabrane kretanja, a u skladu s naredbom Ministarstva unutrašnjih poslova kojom se uređuje ograničenje i zabrana kretanja lica na teritoriji Republike Srbije radi suzbijanja i sprečavanja širenja zarazne bolesti Covid-19 i zaštite stanovništva od te bolesti.
Banke će biti u obavezi da obezbede i telefonsku liniju za kontakt na koju se mogu javljati ovlašćeni menjači, kao i da podatke o brojevima telefona i informacije o radnom vremenu njenih ekspozitura ili drugih organizacionih delova/poslovnih jedinica za obavljanje poslova sa ovlašćenim menjačima objave na svojim internet prezentacijama.
Ako imate pitanja u vezi sa ovom temom, pratite naše objave i/ili kontaktirajte Igora Živkovskog, partnera u advokatskoj kancelariji Živković Samardžić ili Vašu osobu za redovan kontakt u advokatskoj kancelariji Živković Samardžić.