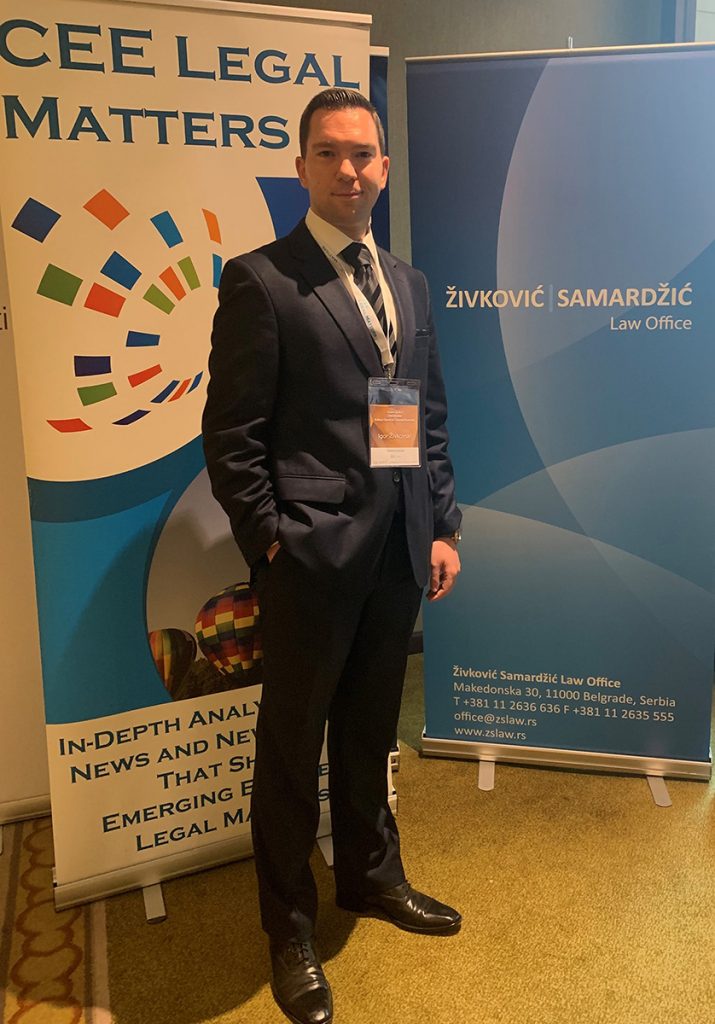 The second Balkan General Counsel Summit took place in Belgrade on October 10, 2019 and Živković Samardžić Law Office was one of sponsors of the Summit. This event provided an excellent opportunity for general counsels from major regional companies and lawyers from leading law firms in the Balkans to discuss the latest trends in the legal industry.
Organized by CEE Legal Matters, a leading legal magazine that provides in-depth analysis and the news that shape Europe's emerging legal markets, the Summit gathered more than 120 lawyers. This peer-to-peer conference serves as a platform for sharing best practices and staying on top of the current legislative developments critical for GCs in the Balkan region.
Igor Živkovski, Živković Samardžić Corporate and M&A Partner, represented our law office at the Summit. "I am glad that we had the opportunity to participate in organization of this event which brought together legal experts from across the Balkans. It was a great pleasure to share opinions with distinguished colleagues on a variety of interesting topics, such as the role of in-house working for the target of a transaction or transformation of legal market in SEE in the digital age. I would like to thank everyone involved for their contribution", Igor stated.