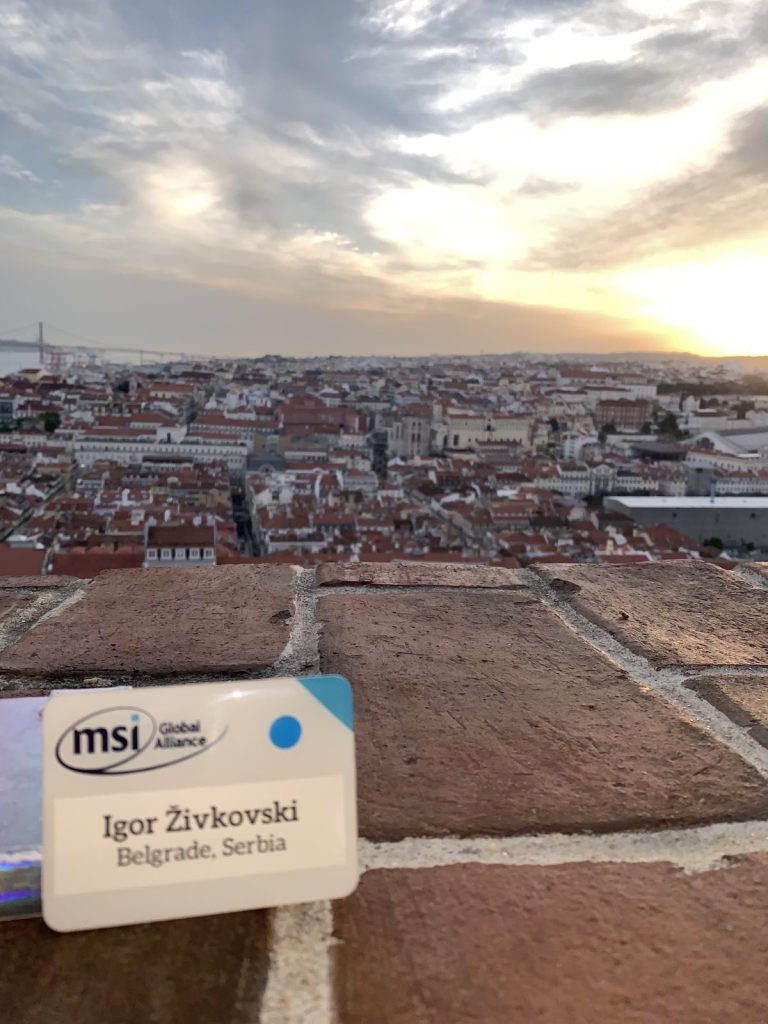 MSI Global Alliance, one of the world's leading international associations of independent legal and accounting firms with over 250 member firms in more than 100 countries, successfully organized EMEA Regional Conference in Lisbon hosted by its local member firms Grupo Moneris and Azeredo Perdigão & Associados – Sociedade de Advogados.
More than 140 delegates from 40 countries participated in the conference. Part of the conference was dedicated to the presentation of new members and new attendees as well as background of their firms. Igor Živkovski, Živković Samardžić Corporate and M&A Partner, presented our law office, as first and only appointed MSI Global Alliance law member firm based in Serbia.
The important topics discussed at the three-day conference included informative presentations about managing the expectations of key personnel and communicating strategies to get deals through, creating value with different mergers & acquisition models, IT challenges of mergers & acquisitions and the use of data rooms, and KYC & AML checks particularly in the current fast-changing sanctions environment.
MSI conference was also an opportunity to hear and participate in very interesting topics such as Mergers and Acquisitions, International Tax, Private Clients and Estate Planning, VAT and Indirect taxes, Audit and Accounting, etc.
During the conference, the prominent lecturer Sofia Santos gave lecture about the importance of ESG. Then followed the discussion on: "Workplace of the Future", containing reflections on what a workplace fit for the future is likely to require, and what MSI firms are already doing to create it. This practical and interactive session included a panel of MSI firms and table discussions. The last but not the least important topic of the conference was "Geopolitical and Geoeconomic Trends and Challenges", presented by Paulo Portas, Former Deputy Prime Minister & Minister of Foreign Affairs of Portugal.
MSI was formed in 1990 in response to the growing need for cross-border co-operation between professional services firms. All MSI accounting, legal and advisory member firms are able to deliver multidisciplinary solutions tailored to unique needs, providing the full range of services from accounting, audit, assurance, tax, legal and advisory. Member firms can provide support wherever clients choose to do their business.
Živković Samardžić was represented at the MSI Conference by Igor Živkovski, Živković Samardžić Corporate and M&A Partner.