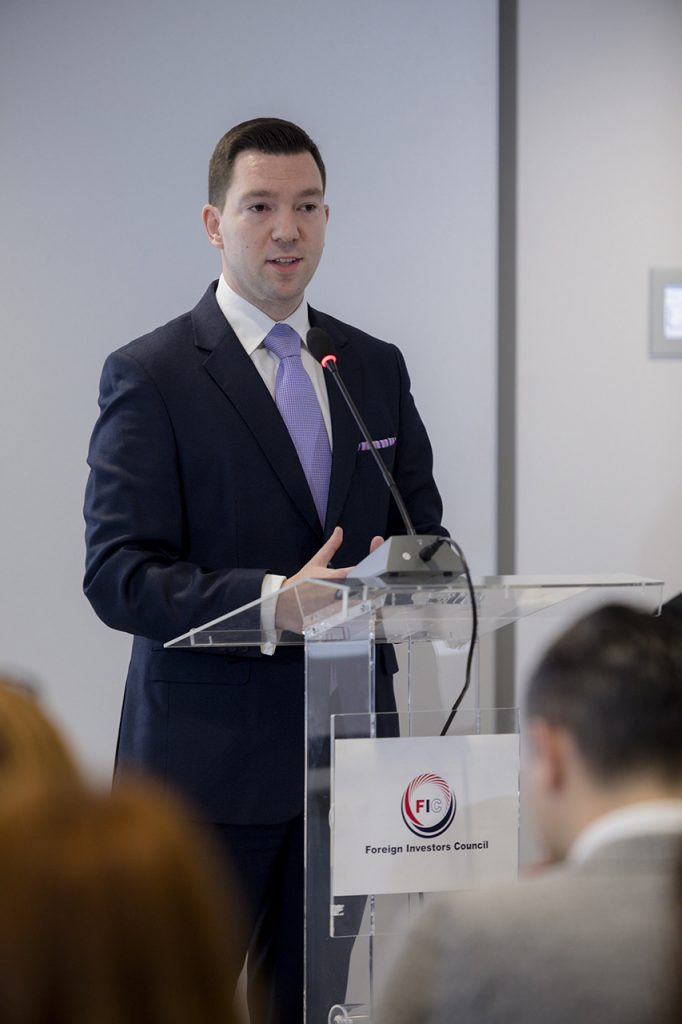 The Foreign Investors Council (FIC) held the regular annual session of its Assembly on December 12, 2019, electing the new Board of Directors and adopting a set of important decisions. Members also adopted Annual and Financial Report for 2019 and voted for changes of the Statute. This has been an important year for the FIC, which marked its 17th anniversary. From an independent business association created by 14 companies, the FIC developed into the organization gathering over 120 companies from all around the globe which have invested over EUR 35 billion and employ more than 100,000 employees in Serbia.
In 2019, the FIC Legal Committee, a body advocating the improvement of the overall legal framework on behalf of the FIC members, engaged in a number of initiatives, including but not limited to the important topics of competition protection, crypto-currencies, Company Law, data protection, enforcement, investment funds, state aid, register of beneficial owners and consumer protection. As every year, Legal Committee gave the largest contribution to the production of the White Book, preparing the total of twenty texts for the 2019 publication. Activities also included participation in several Government working groups for drafting various laws, dialogue with the EU and public promotion of the FIC stances.
Annual Report of the Legal Committee was presented by Igor Živkovski, Živković Samardžić Corporate and M&A Partner, who serves as President of the Foreign Investors Council's Legal Committee.