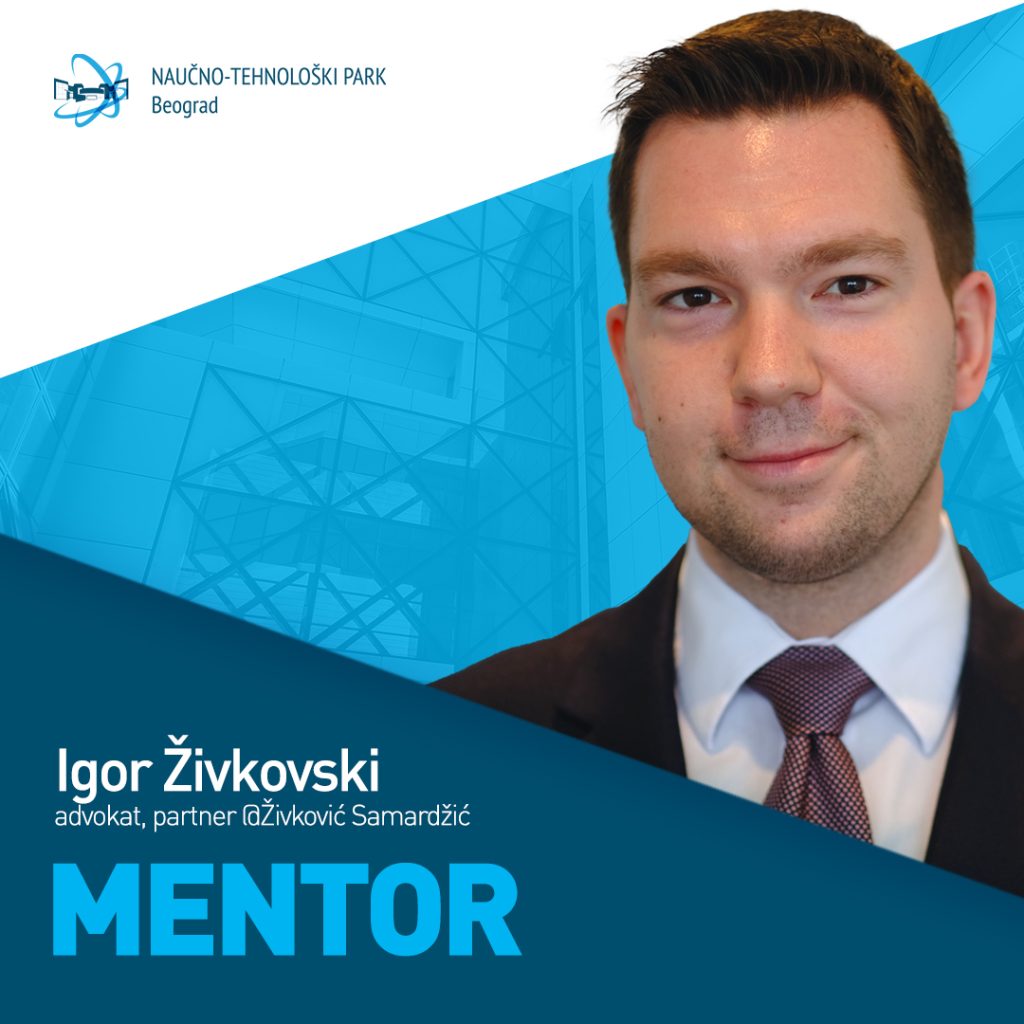 Igor Živkovski has been chosen to be a part of the project "Technopark Serbia 2 –Boosting exports through technoparks" in which he will participate as a mentor. The project "Technopark Serbia 2 –Boosting exports through technoparks" is implemented by the Science Technology Park Belgrade – Naučno-tehnološki park Beograd with the support of the Swiss Government.
The goal of this project is to empower science and technology parks to recognize specificities of innovation development in their regions and develop technology parks suited for their environment in order to encourage the founding of new startup companies. By developing and strengthening the regional network of science and technology parks through this project, support is given to the founding and development of new startups so they can compete with companies from the most developed parts of the world with their services and products while working from Serbia. At the same time, founding new startup companies increases the strength of the startup ecosystem and raises its visibility on the international scene.
In addition, the project "Technopark Serbia 2 – Boosting exports through technoparks" supports the development and implementation of a new program Raising Starts, which puts into focus the creation of supportive environment that will enable young people to gain the necessary knowledge and skills to faster develop innovative products and services and enter global market whilst representing a unique pre-seed support that can help startups in the earliest stages of innovation development, with the continues involvement of the local and international mentors and experts from different areas which will be available for participating teams according to their needs throughout the duration of the program. With the aim of strengthening the competitiveness of the Serbian economy, increasing exports and new jobs, this program will support the establishment and development of up to 100 new startup companies in Belgrade, Čačak and Niš during the period of four years.
Science Technology Park Belgrade (STP Belgrade) supports startups and growing companies in the development and commercialization of innovative products and services. STP Belgrade's member companies are currently developing more than 130 innovative products and services, employing more than 1200 highly educated persons, and exporting to more than 40 countries worldwide. Since its formation in 2015, STP Belgrade has supported accelerated development of more than 120 companies.
Igor Živkovski graduated at the University of Belgrade Faculty of Law in 2010 and has been with Živković Samardžić since 2013, after six-month internship at the United Nations International Criminal Tribunal for the former Yugoslavia in The Hague and two years with another reputable law firm in Belgrade.