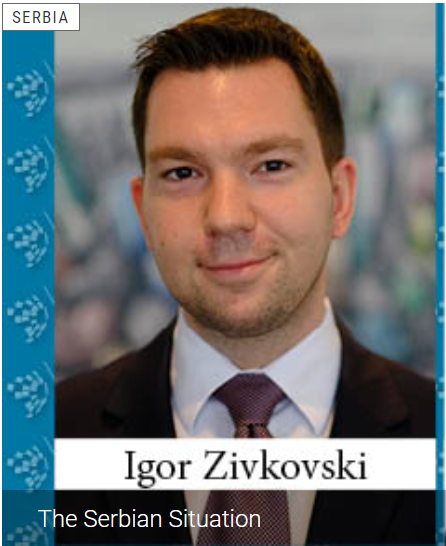 Igor Živkovski, Živković Samardžić Corporate and M&A Partner, gave an interview to the CEE Legal Matters on the country's prospects heading out of this year's election cycle and into an uncertain future.
In the interview given during the summer, Igor expresses his optimism that, at least for the rest of 2020, the economy will remain strong. He states that there are no landmark projects on the horizon, but as investor interest has been on a good level, he hopes that Q3 and Q4 will be good.
Igor says he hopes the new government will continue its efforts to stimulate the economy, especially tourism, transport, and logistics, as these sectors have been hit the hardest. He reports that the government has issued an additional 60 thousand tourism vouchers to stimulate domestic tourism, on top of the 160 thousand that were issued earlier this year; the National Bank of Serbia has lowered the interest rate to 1.75% to stimulate loans and commercial activity; and an additional RSD 24 billion has been invested in infrastructure projects to stimulate the Serbia 2025 program.
Speaking of the judiciary, he says that the pandemic forced the courts to be a bit more open-minded to digitalization, since during the lockdown there was a lot of pressure to implement certain digital communication solutions to enable the courts to function. He concludes that this may help release some of the burden on the country's commercial courts.
Full text of the interview is available here.
CEE Legal Matters is a print and online publication for and about lawyers interested and working in Europe's emerging legal markets, featuring news, interviews, analysis, opinion, and more with a mission to be the go-to source of information about lawyers and legal markets in Central and Eastern Europe. You can visit Magazine's website and subscribe here.
This interview was originally published in Issue 7.9 of the CEE Legal Matters Magazine.