Lecture, organized by the Section of law trainees, from the Belgrade Bar Association on the topic: "Personal data processing of employee, what brings the new Data Protection Law?" was held yesterday in the hall of the Bar Association of Belgrade.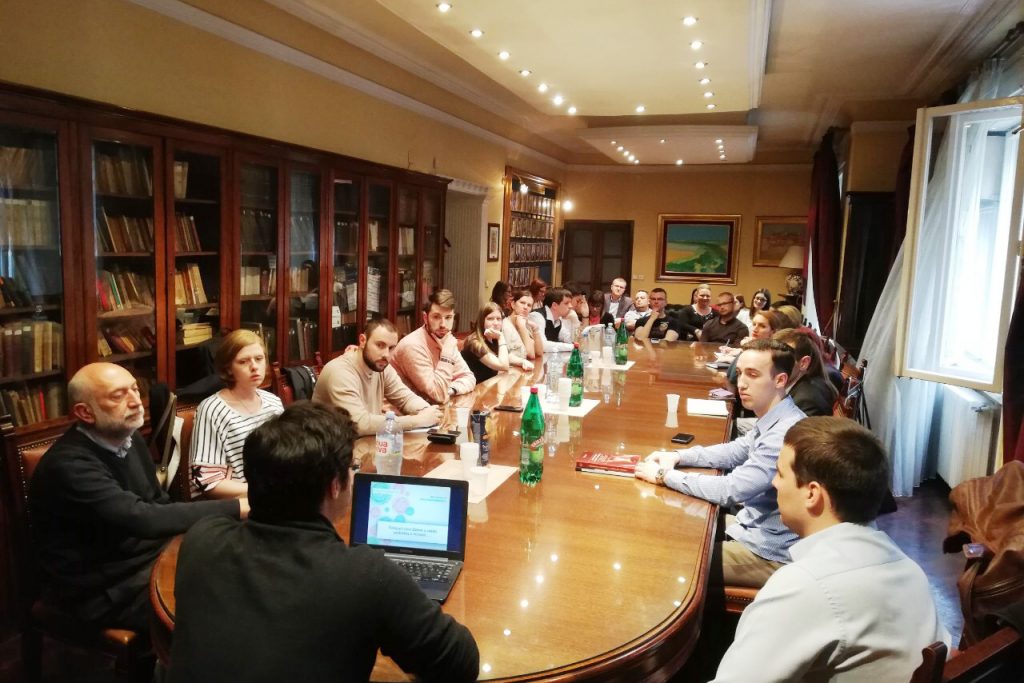 To our great satisfaction, Head of Digital and Senior Associate at Živković Samardžić Law Office, Miloš Stojković again held the lecture about this very popular topic – GDPR, which gathered more than 40 attorneys to be from the Faculty of Law. Belgrade Bar Association organized this lecture for young students in cooperation with United Nations Club PF UB.
Discussing with participants about this important topic, Miloš Stojković presented necessary first steps towards alignment with legal provisions and all novelties before application of the new Data Protection Law. Since the EU brought into force the GDPR, on May 25, 2018, it is essential to constantly have an update about the GDPR and to learn how to design to protect personal data stored electronically, as well how to provide legal rights to individuals who have their data "processed".
This lecture was prepared with aim to make focus on the responsibility regarding how to regulate big data and GDPR since there are a lot of legal issues that comes with it, in the following areas: privacy/data-protection, reputation, autonomy, discrimination in decision making, manipulation, de-individualization, stereotyping, stigmatization, self-censorship. Lawyers had the opportunity to hear the best practices from the areas of GDPR, Data Privacy, Relation between the Personal Data Protection Law and the Labour Law and the most important – role of data and technology for employers in the digital age.
Also, at this lecture, Miloš Stojković talked about the domestic law such as general data protection regulations, as well about mechanisms of protection; penal provisions, compensation of damage, etc. During the Q and A session one of the most asked questions was – data protection in the digital era and what are the consequences for Serbia?
Thank to everyone who attended yesterday lecture and if you need more info on this topic, while we waiting for the new Data Protection Law, please contact Miloš Stojković, Senior Associate and Head of Digital at Živković Samardžić law office.