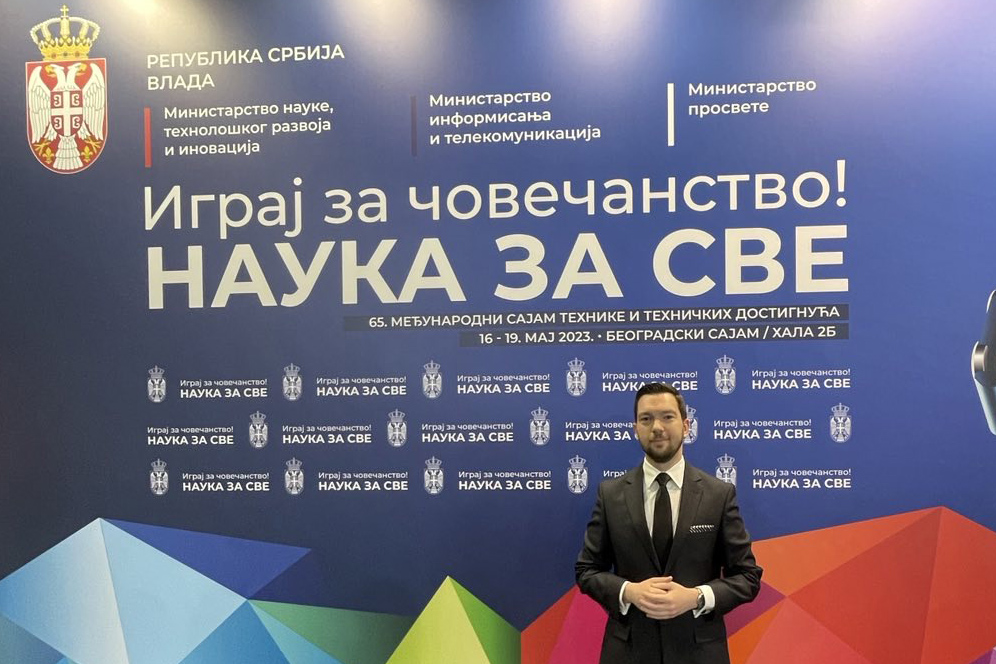 At the 65th International Fair of Technics and Technical Achievements, the Ministry of Science, Technological Development and Innovation and the Digital Serbia Initiative hosted a program "The Power of Innovation", with Igor Živkovski, Živković Samardžić Corporate and M&A Partner, as one of the lecturers.
International Fair of Technics and Technical Achievements is the most important economic and technological event in Serbia and the South East Europe, which has made a great influence upon the future industrial development in the country and the region. This is a traditional (since 1937) meeting and business contact point, which enables numerous exhibitors and visitors to meet their business expectations.
Igor delivered a presentation that delves into the significance of patents, trademarks, and copyrights, the three integral facets of intellectual property rights. During his presentation, he tried to list down the most important aspects to help build, embed, or reshape intellectual property rights' culture. Also, the presentation focused on intellectual property rights in Serbian legislation and how they can be protected.
Igor specifically referred to the procedure of depositing of the copyright works and its great importance in the subsequent process of startup acquisition as well as the legal regulation of the copyright works that was created in the employment relationship. He also explained from the point of view of Serbian and European legislation why software cannot be protected by a patent, in contrast to USA.
Finally, the connection between tax legislation and intellectual property rights was elaborated in the form of tax incentives that the Republic of Serbia provides for research and development projects, which take place in the Republic of Serbia and for employees on those projects, as well as the reduction of corporate income tax for legal entities, which are holders of patents or copyright works and which generate income based on royalties for the use of inventions or copyright works.
Participants were also actively engaged in discussions to ensure that they gained a solid working understanding of the principles and practices related to the protection of intellectual property rights.