The White Book 2016, a Foreign Investors Council's publication and a proclamation of the private sector on the business climate in Serbia, was presented on the 28 November 2016 at an event gathering highest Government officials, including the Prime Minister Aleksandar Vučić and representatives of stakeholder community.
Published yearly since 2003, the annual White Book publication, as noted by Ms. Yana Mikhailova, Foreign Investors Council's President of the Board, was established to provide an overview of the business climate in all relevant fields, review the progress of reforms accomplished during theyear, and align the expectations and priorities of all important stakeholders working to accomplish the same goals – make the Serbian economy strong, resilient, more competitive, and well-integrated in the global and regional value chains, and make the business environment well-developed to support business growth and attract new investors.
More than 130 members of the Foreign Investors Council have directly contributed to the 21.7% share of Serbian GDP,  account for 22% of Serbia's exports and employ more than 94,000 people. Investments by Foreign Investors Council members increased by EUR 5.2 billion to EUR28.7 billion in 2016 (compared to EUR23.5 billion in 2015), based on increased growth and an influx of new members.
Živković Samardžić, one of the Serbia's leading full-service independent law firms, is a proud Foreign Investors Council member and our lawyers have contributed to the White Book 2016. Law on Business Companies and Law on the Central Register of Temporary Restriction of Rights chapters of the White Book 2016 were authored by Igor Živkovski, Živković Samardžić Corporate and M&A Senior Associate and Vice President of Foreign Investors Council's Legal Committee, while the Law on Whistle-blowers and Labour Law chapters were co-authored by Ana Popović, Živković Samardžić Employment Associate.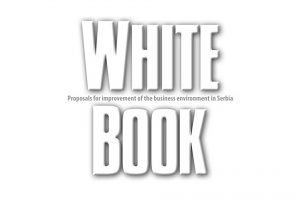 The White Book 2016 is available for download at the Foreign Investors Council's web site, at: http://www.fic.org.rs/projects/white-book/white-book.html.