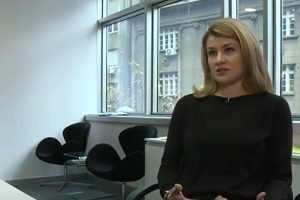 The media and a right to privacy were discussed in a television program broadcast on Serbian public service channel RTS2 on 14 February 2017, featuring Kruna Savović, Živković Samardžić Technology, Media and Telecommunications Senior Associate.
The program commissioned for public service broadcaster from the independent producer TV Mreža, besides Kruna, featured actress Danica Maksimović, journalist and a member of the Press Council, an independent, self-regulatory body that monitors the observance of the Journalist's Code of Ethics and decides upon the complaints made by individuals and institutions related to media content, Tamara Skrozza, the Commissioner for Information of Public Importance and Personal Data Protection, Rodolјub Šabić,  N1 TV Executive Producer, Igor Božić, daily Kurir deputy editor, Milan Rašević, father of a victim, a fifteen years old girl whose murder was covered extensively in media, Igor Jurić, journalist and a member of the Press Council, Petar Jeremić, journalist and a member of the Press Council Stojan Marković and the OSCE Mission to Serbia National Legal Officer Miroslav Janković.
Kruna spoke on the issues related to the protection of the privacy of minors and on the relevant privacy case law in Serbia.
The program is available on the production's web site at http://mreza.rs/mediji-i-privatnost-kako-domaci-mediji-krse-pravo-na-privatnost/.